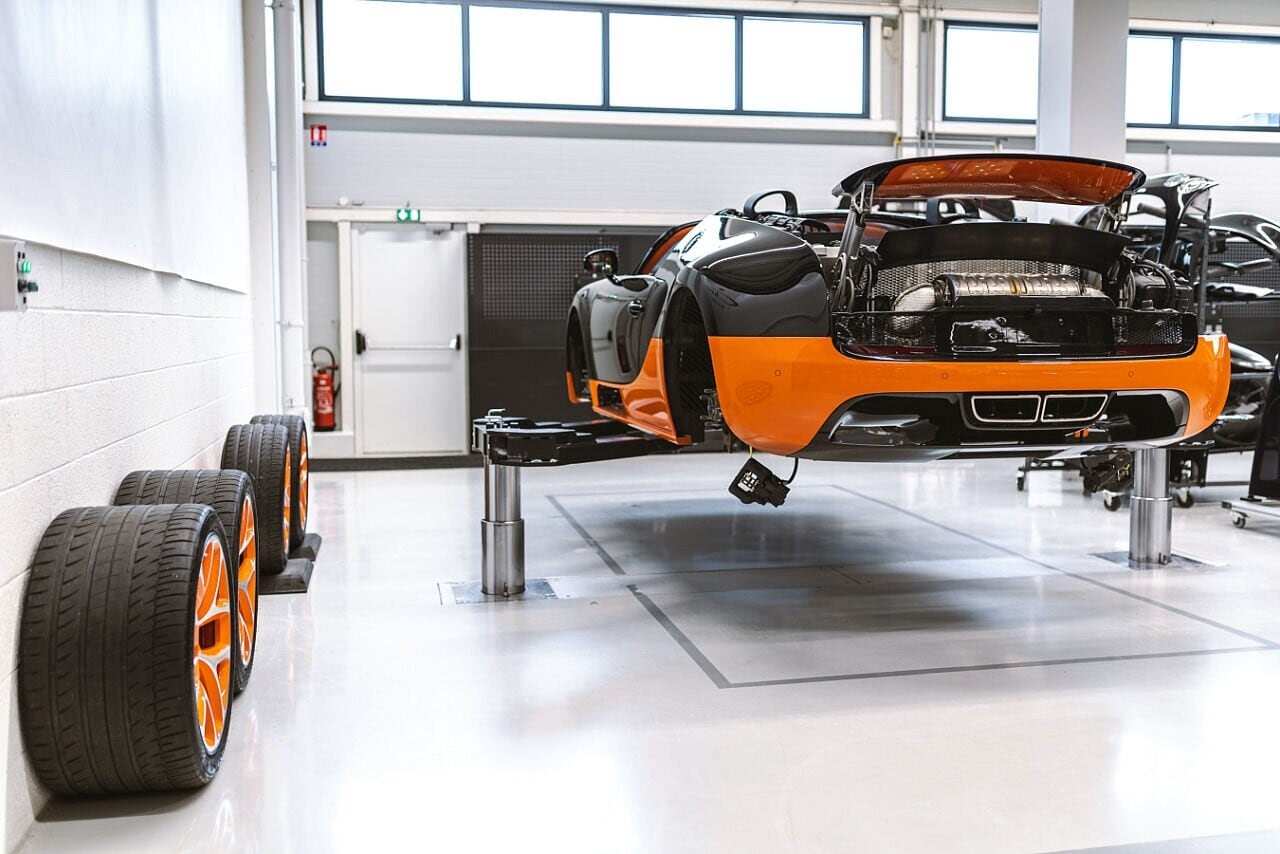 Whether you're already a Bugatti owner or pondering an existence with one of the world's most respected supercars to call your own, it's important to know what that Bugatti lifestyle includes. In addition to unrivaled customer service provided by our Miami exotic car dealership, your new Bugatti purchase comes complete with several, equally unrivaled ownership benefits. From individualization and delivery to warranty coverage, here's what's included with each new Bugatti.
Bespoke Customization & Delivery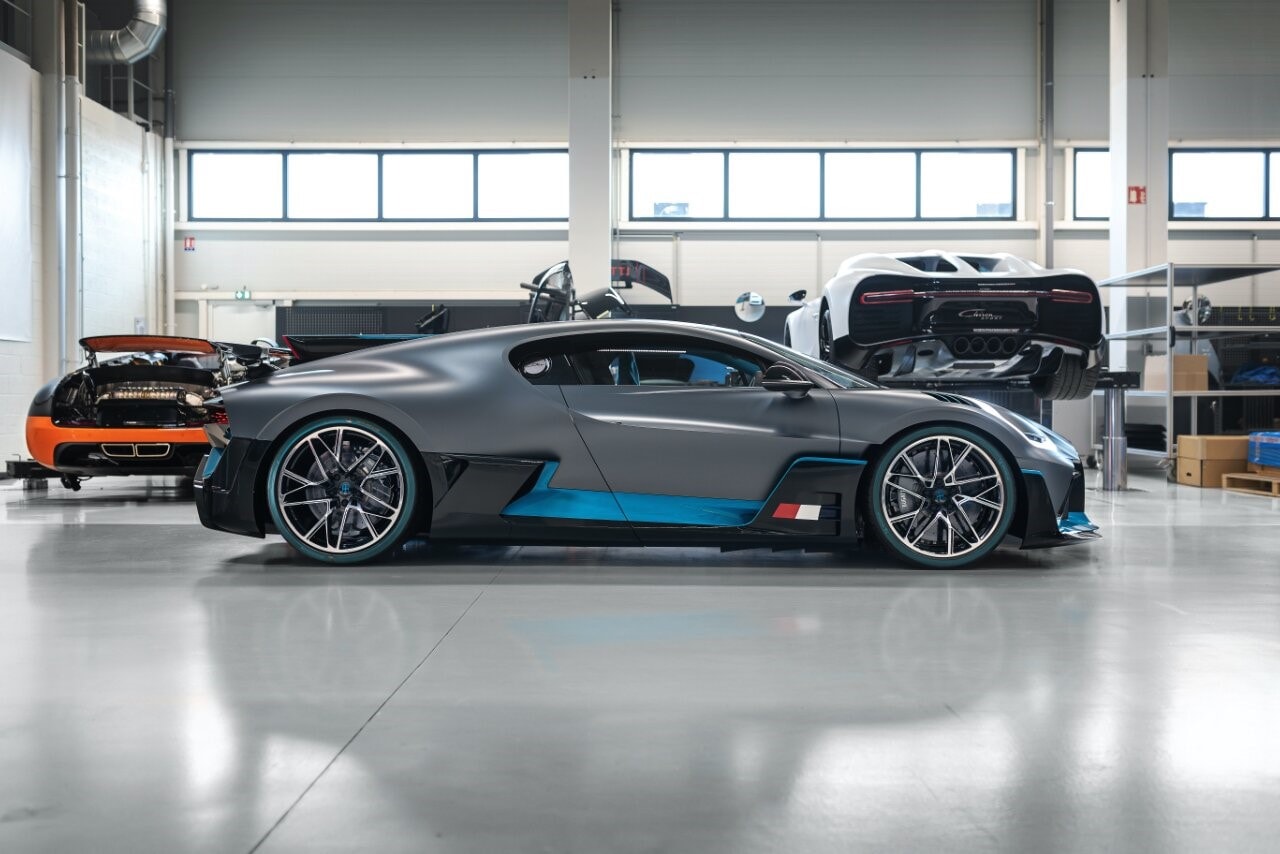 When you decide to buy a Bugatti, you're deciding to show off your unique, personal style. Every
new Bugatti for sale
is built to order, with thousands of combinations of colors, surfaces, materials, angles and designs available to you.
Additionally, your custom Bugatti, when complete, will be delivered straight to our foreign car dealership in Miami or to your home – whichever you prefer. See how we can help you build a bespoke Bugatti in Miami and have it delivered.
Standard Warranty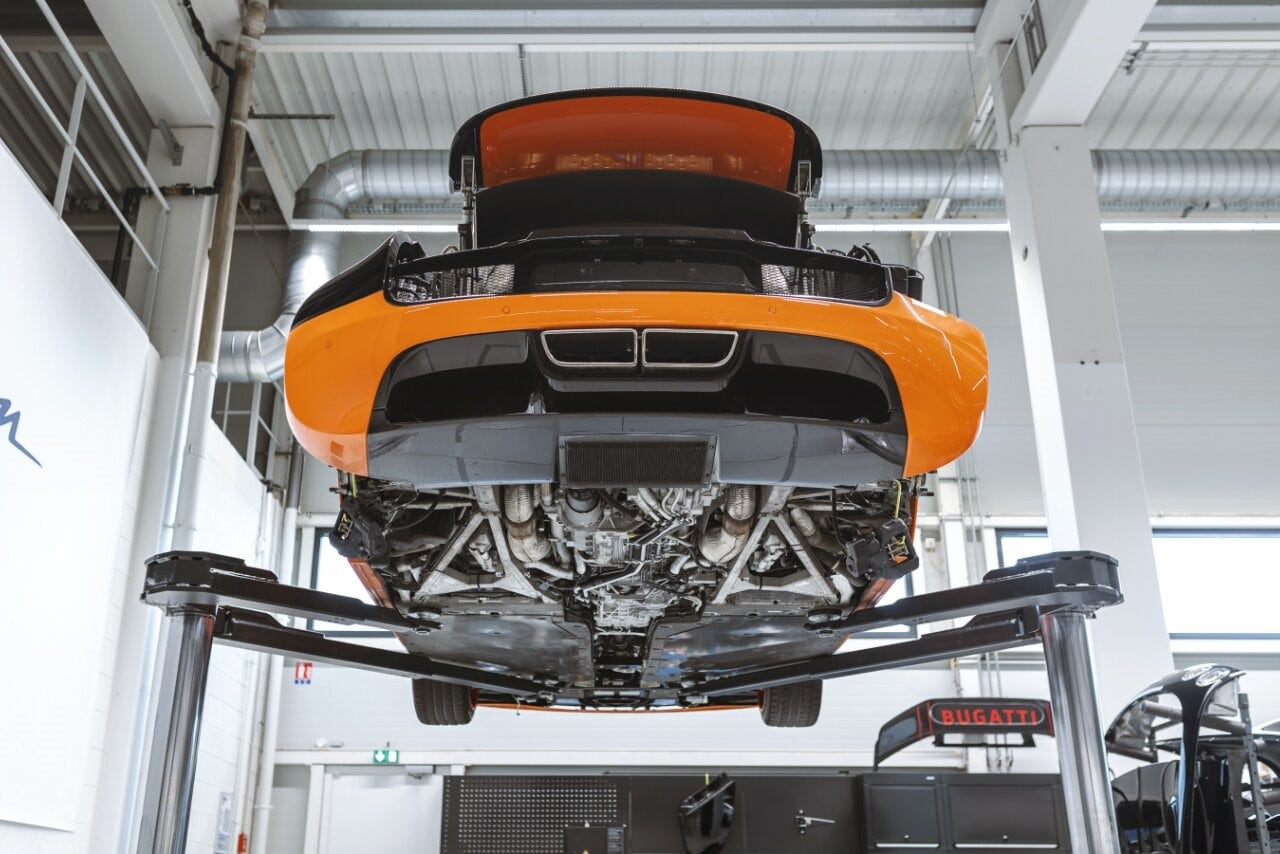 To protect and preserve not just your hypercar, but also the company's tradition and heritage as perhaps finest luxury car brand in history, Bugatti has chosen to provide one of the industry's best warranties. All Bugatti vehicles, from the
Centodieci
to the
new Chiron Super Sport
to the (we assume)
upcoming electric Bugatti
, come with an incredible 4-year/unlimited mileage warranty. That's a superior standard warranty to offerings from Alfa Romeo (4-year/50,000 miles), Ferrari (3-year/unlimited miles), Maserati (4-year/50,000 miles), and Lamborghini (3-year/unlimited miles).
This Bugatti coverage is even transferable and fully covers all mechanical and electrical components, corrosion, and paintwork faults. So, if you're wondering, "Which is better: Lamborghini or Bugatti," then the answer is simple. When it comes to Bugatti vs. Lambo warranty coverage, no one does it better than Bugatti. (In fact, even without warranties factored in, Bugatti beats Lamborghini – just read our Chiron vs. Aventador S comparison to see why.)
Bugatti Warranty Comparison
| | |
| --- | --- |
| Brand | Warranty Coverage |
| Bugatti | 4 years/unlimited miles |
| Alfa Romeo | 4 years/50,000 miles |
| Ferrari | 3 years/unlimited miles |
| Maserati | 4 years/50,000 miles |
| Lamborghini | 3 years/unlimited miles |
All warranty repairs and maintenance performed utilize genuine OEM Bugatti replacement parts and components, as needed. These original Bugatti spare parts are supplied with a 2-year warranty, as well.

If under warranty, your Bugatti may also be eligible for 24/7 emergency roadside assistance. Although exclusive to European Bugatti owners, an official Bugatti Roadside Assistance program alternative could be available to you through your Bugatti dealer. Speak with a salesperson at your exotic car dealership for additional details.
Maintenance & Service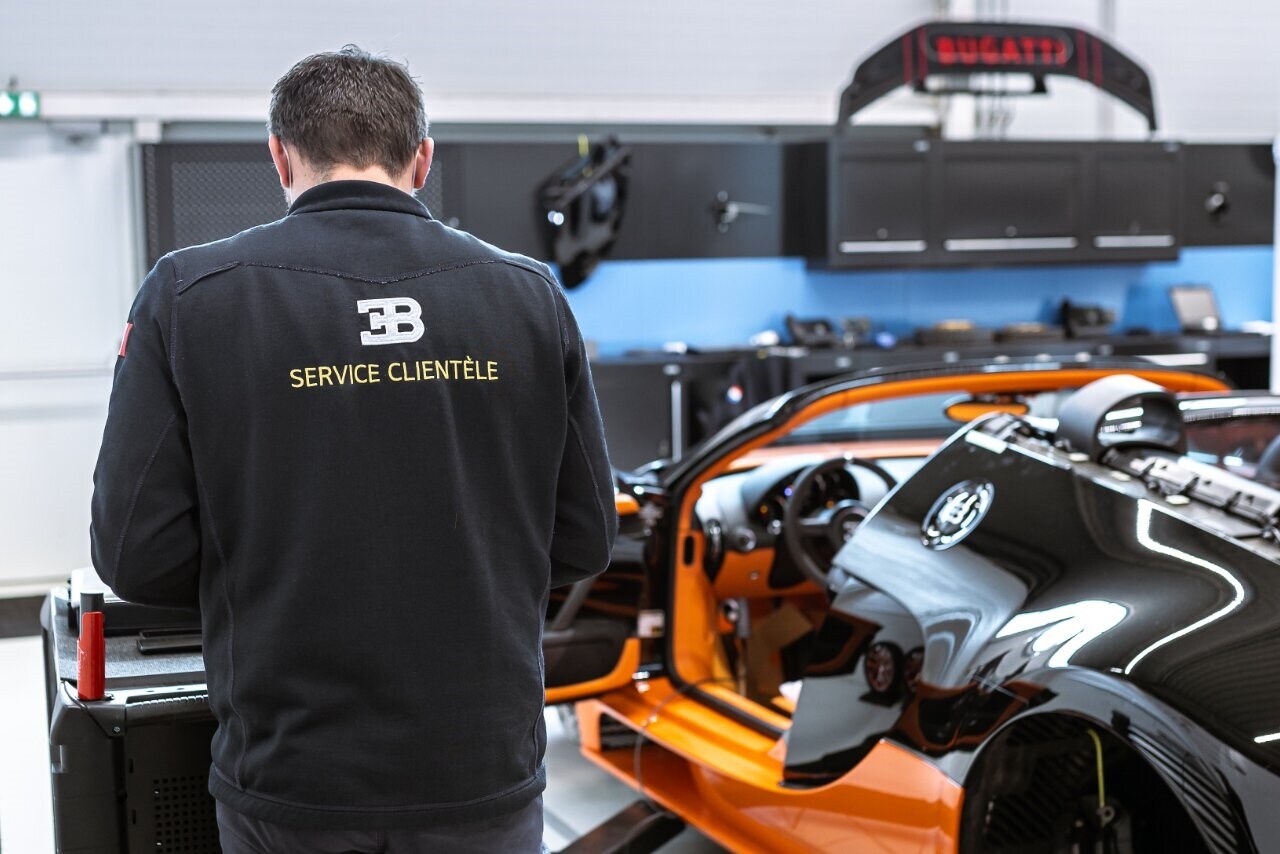 All new Bugatti models come with standard maintenance and auto service for the first 4 years. Annual service and maintenance includes a thorough, front-to-back inspection that covers more than 70 different checkpoints. Everything is performed by a Bugatti service expert whose expertise in hyper sports cars is unparalleled.
To guarantee this unparalleled service, all Bugatti technicians are required to undergo strict training that coincides and aligns with ISO 9001 processes. Specialist technical support from the Bugatti headquarters in Molsheim is also provided to authorized Bugatti service centers, including our Bugatti dealership near Aventura.
Due to the uniqueness of your Bugatti, all Standard Annual Service and Inspections take longer than your typical auto maintenance. For instance, service for Chiron and Veyron models usually take one week or longer to complete; at the 4-year mark, more in-depth maintenance is required, and service, specifically for Chiron models (Chiron Major service process), may take two or more weeks to complete. Please speak with your Bugatti service center for estimated service and wait times when scheduling Bugatti maintenance near you.
Bugatti Passeport Tranquillite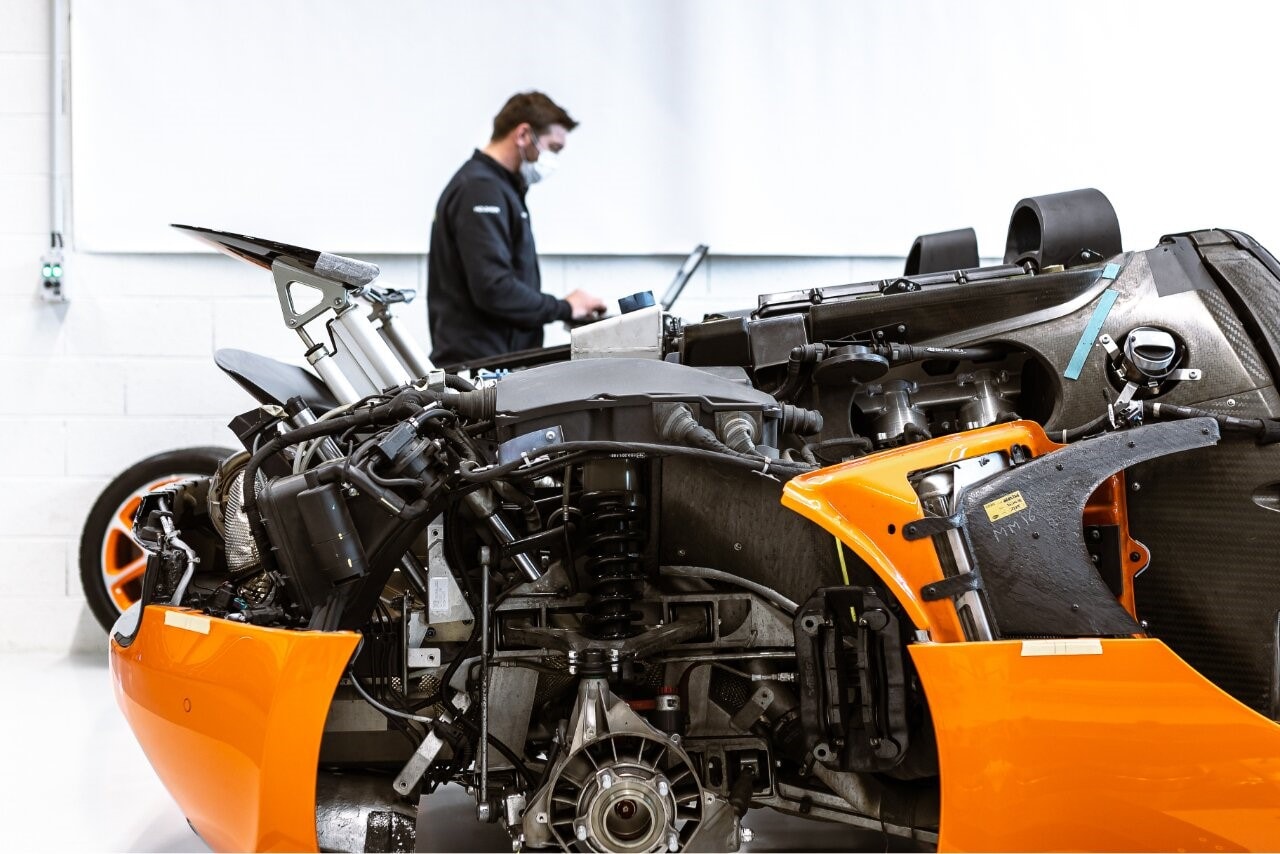 Veyron and Chiron owners can opt for a special Passeport Tranquillite service program for the ultimate peace of mind. Although there are set service plans available (Active or Collector), each package is tailored to its owner, allowing customers to pick and choose from added values like pre-priced tires, Car Care Detailing Kits, transportation services in case of mechanical issues, and more.
To learn more about Passeport Tranquillite, speak with your official Bugatti dealer. To contact Braman Bugatti Miami, contact us at (786) 577-5216. We will help you not only build your ideal hyper sports car, but we'll also pair you with the ideal Bugatti service plan.