Schedule Your Next Service Appointment
Our Bugatti service professionals know your Bugatti supercar inside and out. From regular Bugatti maintenance to transmission work and other repairs, trust the Bugatti service experts at Bugatti Miami. Schedule Bugatti service online to find the time that works for you, but be sure to check out our service offers before you come in for service.
* Indicates a required field
Welcome to Braman Bugatti Miami
As your exotic car dealer in South Florida, we want nothing more than to help you build a Bugatti sports car that's wholly yours. Our dedicated team of Bugatti sales specialists is available to ensure your ownership and shopping experience is as extraordinary as Bugatti vehicles themselves. Because anything less would be inadequate, especially here in beautiful South Beach.

Being the only Bugatti dealership in Miami, we proudly put our hearts and souls into every customer interaction. Just read our
customer reviews
to see how we operate. Whether you're buying an
exotic car near Key Biscayne
, want info on the
top speeds of Bugatti's
, or in need of certified Bugatti service in South Florida, place your trust in Braman Bugatti Miami. Contact our luxury car dealership at 786-646-0787 to speak with a sales or service representative today. 
Build Your Bugatti in South Florida
Finding the ideal Bugatti that matches your unique sense of style: That's how our Miami Bugatti store approaches every customer's journey. You drive the dialogue with your list of wants and must-haves in an exotic car. We take that list and point you toward the perfect, custom-designed supercar. In the end, whether it's a new Chiron, Divo or Centodieci, your Bugatti will be your Bugatti.

Bugatti Chiron
Breaking New Dimensions
Sophisticated. Innovative. Performance-oriented. The new Bugatti Chiron is the fastest, most powerful, and exclusive super sports car in Bugatti's storied history. Chiron is a masterpiece, plain and simple.
Bugatti Chiron Sport
The Ultimate Super Sports Car
Redefined to be ultra-refined, the Chiron Sport is a breathtaking display of power, finesse and luxury. Providing sharper handling and on-road agility, the Chiron Sport takes all the best parts of the Chiron and makes them even better.
Explore the Chiron Sport in Miami.

Bugatti Chiron Pur Sport
The Purest Bugatti Ever
Boldly going where few supercars have gone before, the all-new Bugatti Chiron Pur Sport is the automaker's pinnacle of driving dynamics. More radical, aggressive and dramatic, the Chiron Pur Sport is perfect for adrenaline junkies.
Inquire about the Chiron Pur Sport in Miami.
Bugatti Chiron Super Sport 300+
A Visual & Technical Marvel
Unrivaled in the hypercar space, the Super Sport 300+ is the perfect balance of beauty and beast. Stunningly designed and aerodynamically optimized for extremely high speeds, the new Chiron Super Sport 300+ delivers over 1,600 horsepower.
Inquire about the Chiron Super Sport 300+ in Miami.
Bugatti Veyron
A Supercar of Superlative Quality
Regarded as one of the best supercars in the world, the classic Bugatti Veyron set the benchmark high. Both a luxury road car and a super sports car, Veyron is a remarkable achievement. 
Ready to buy an amazing import car in Miami? Reach out to our Bugatti finance staff to go over your lease and loan options, and be sure to look at our pre-owned exotic cars for sale in South Florida.
Pre-Owned Exotic Cars & Used Bugatti Sales
While we take pride in our ability to build bespoke Bugatti vehicles for our clients, we're also known as one of the only used Bugatti dealerships in South Florida, let alone the country. We help our customers find their perfect pre-owned Bugatti, whether that's a late-model Chiron, a one-off La Voiture Noire, or an older 2008 Bugatti Veyron for sale in Miami.
Not only are we a pre-owned Bugatti dealer, but we're also one of the top used exotic car dealers in South Florida. We have a wide variety of used foreign cars and secondhand exotic cars for sale, ranging from Bentley to Rolls-Royce. Customers who want to buy a used imported Japanese car can even come to us for JDM car sales! If it has wheels and previous owners, we can find it for you.
Contact us to request a quote on a used exotic car for sale near you.
Bugatti Service in Miami
To ensure that your prized Bugatti supercar stays in peak condition for years to come, it's important to schedule Bugatti service and bring your vehicle in for regular service intervals. Our Bugatti service team can help with any and all repairs. Plus, we carry genuine Bugatti parts, and our team can install them for you. 
Need to schedule Bugatti service in South Florida? Trust the auto service team at our Bugatti dealership in Miami, FL, to take care of your vehicle. Bugatti Miami is conveniently located at 2060 Biscayne Boulevard in Miami, FL, and is a short drive away from Coral Gables, Miami Beach, and Fort Lauderdale. Experience automotive excellence today when you buy or lease a new exotic car at Braman Bugatti Miami.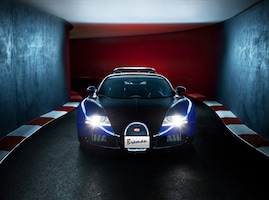 Braman Bugatti Miami
Exotic Car Dealership Selling New Bugatti and Used Cars
Serving:Miami,FL
Local Phone: (786) 577-5216
2060 Biscayne Blvd, Miami,FL 33137
---