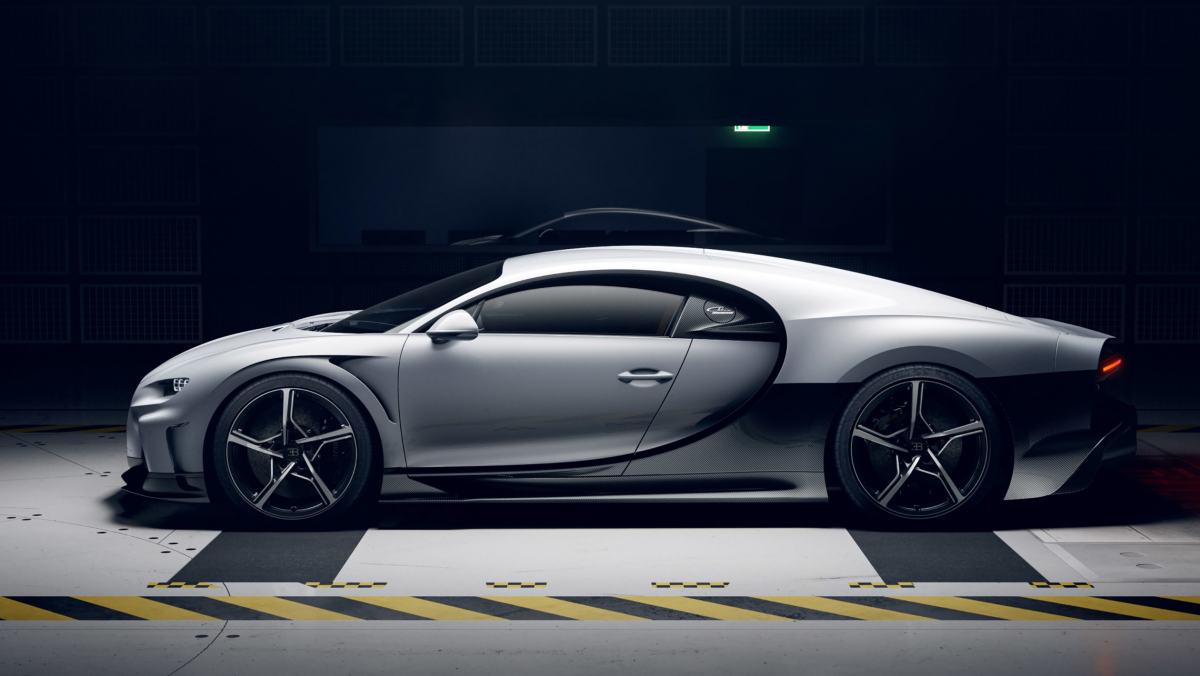 If mild-mannered Clark Kent were shopping for a car to get him to work at the Daily Planet, the extraordinary new Chiron Super Sport would be his obvious choice. A Super Car for a Super Man, if you catch our drift.
No doubt the Man of Steel would win a flat-out drag race with the new Chiron Super Sport. But with a dizzying top speed of 273 miles per hour, we'll wager that the Chiron Super Sport would give Superman a run for his money.
Bugatti Unveils its Latest Masterpiece
It's doubly fitting that Bugatti chose the Milano Monza Open-Air Motor Show in June 2021 to debut its latest hyper sports car masterpiece to the public. Not only is Milan the birthplace of the storied marque's legendary founder Enzo Bugatti, but it's also the site of another famous masterpiece: Leonardo da Vinci's "The Last Supper."
Bugatti President Stephan Winkelmann was behind the wheel of the new Chiron Super Sport as it joined some of the world's most exclusive hyper sports cars and luxury vehicles in a Premiere Parade that wound its way through Milan's narrow, cobbled streets.
Arriving at the spacious Piazza del Duomo and framed against a backdrop of the magnificent Milan Cathedral, a crowd of enthusiastic onlookers was eager to catch their first glimpse of the new Chiron Super Sport as it took its place in the spotlight. They were not disappointed.
The Fast and The Luxurious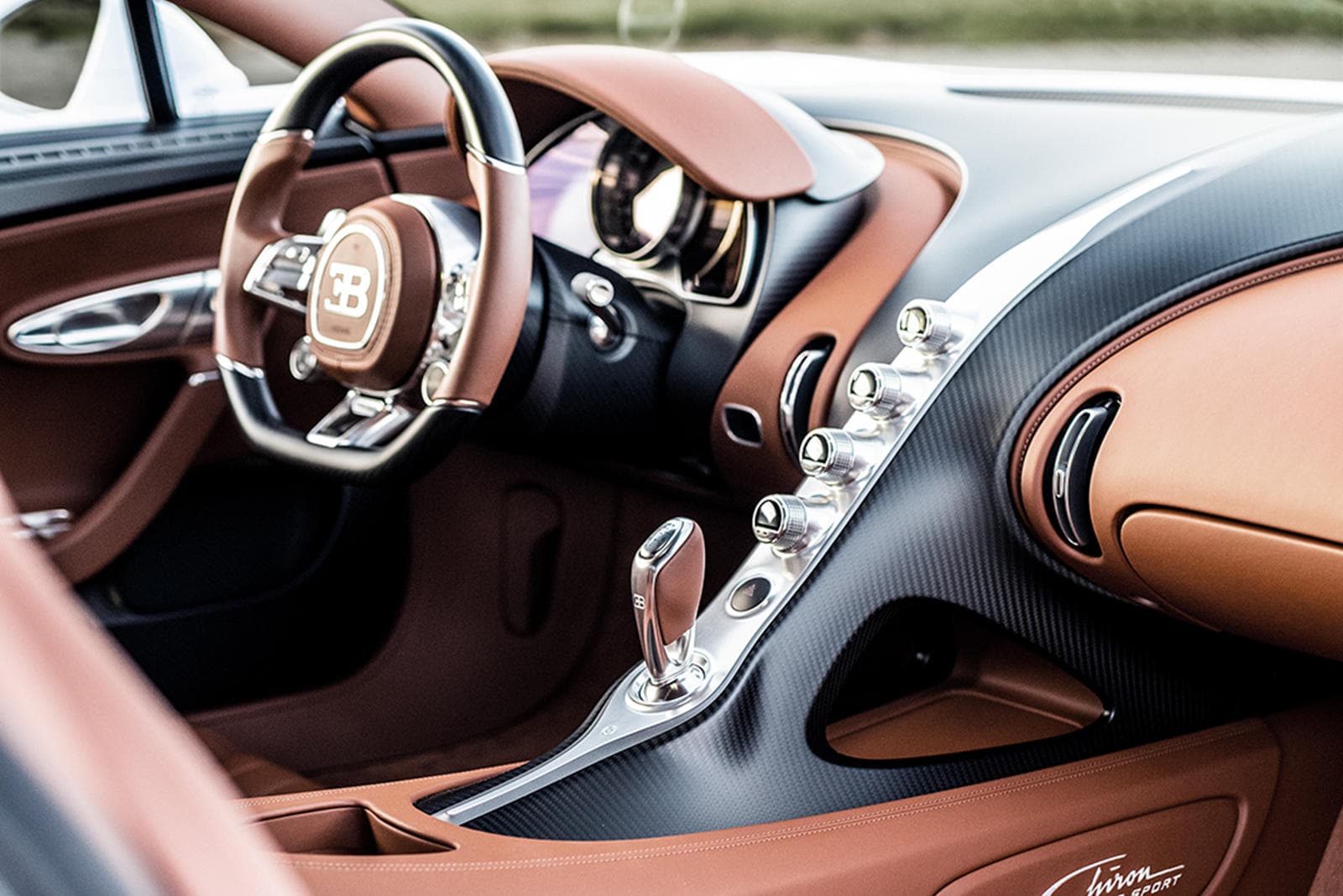 Make no mistake: the new Chiron Super Sport is fast. Indeed, the word "fast" doesn't begin to describe the Chiron Super Sport's phenomenal power and performance. Its remarkable 8.0-liter, W16 engine with four turbochargers delivers an astonishing 1,577 horsepower and a mind-boggling 1,180 lb.-ft. of torque. With a redline of up to 7,100 rpm and a dual-clutch gearbox, this otherworldly powerplant catapults the Chiron Super Sport from zero to 62 mph in a scant 2.4 seconds, and from zero to 124 mph in a mere 5.8 seconds. That's 7% faster than any other Chiron model, making the new Chiron Super Sport the fastest Chiron ever built.
The Ultimate Grand Tourisme Hyper Sports Car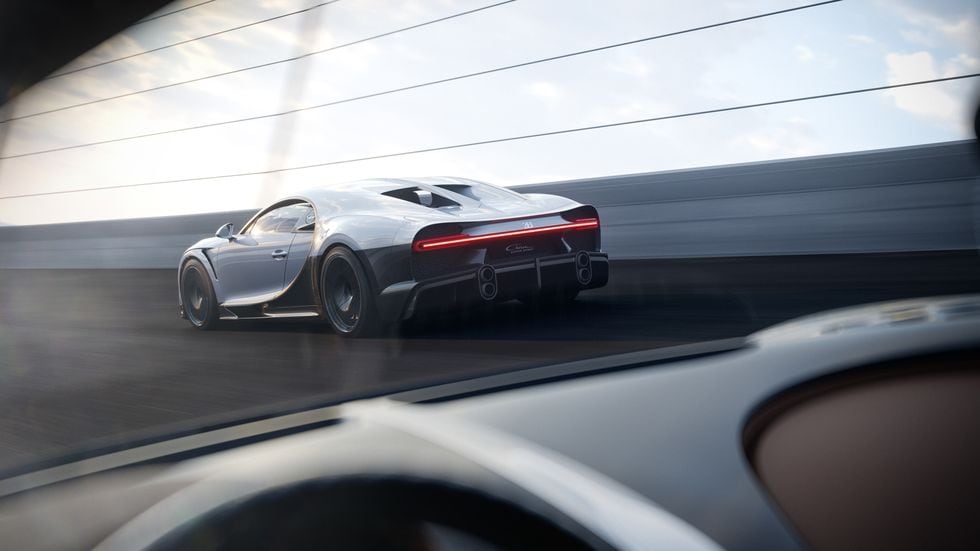 What sets the new Chiron Super Sport apart from its Chiron hyper sports car stablemates is that it's deliberately designed for both speed and grand-touring luxury. By comparison, such Chiron models as the Pur Sport emphasize lateral agility, ferocious power, and cornering prowess which makes them ideal for the track, but perhaps less suited for long-distance driving at a more (dare we say it) leisurely pace.
The Chiron Super Sport, on the other hand, focuses on longitudinal stability that combines extreme high speed with the pinnacle of luxury, handling, and comfort. The result is a hyper-exotic sports car that's ideally suited for high-speed continental trips. Even at extreme speed, the Chiron Super Sport remains quiet and composed, offering a new dimension of confidence-inspiring driving that is quintessentially Bugatti.
Designed for Superior Aerodynamic Efficiency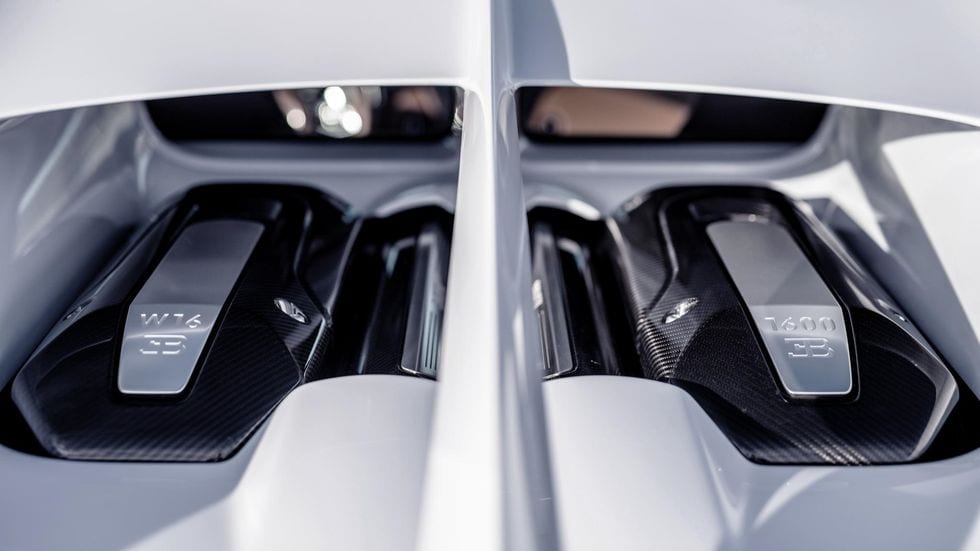 The designers and engineers at Bugatti's Molsheim headquarters have created a striking new silhouette for the Chiron Super Sport. Its hallmark is a distinctive "longtail" body with an extended rear end that not only gives the Super Sport a unique flair but also helps maintain stability and downforce at extremely high speeds.
As Bugatti Deputy Design Director Frank Heyl explains: "Over 249 mph, a car must offer a lot of downforce, but with the lowest possible aerodynamic drag. The body must, therefore, be particularly efficient and streamlined."
The Chiron Super Sport's longtail design helps it to master the wind while improving handling and control by lowering aerodynamic drag by over 40%. Moreover, other aerodynamic upgrades such as trailing and diffuser edges, front wing vents, and even reconfigured exhaust pipes optimize the Super Sport's aerodynamic efficiency.
After countless hours in the wind tunnel tweaking its aerodynamic profile, the Chiron Super Sport slices through the air with the effortless efficiency of a modern fighter jet.
This staggering feat of technology and performance offers a breathtaking mix of prodigious power and supreme luxury for a unique sensory experience that must be experienced to be believed.
The Last Word in Hyper Luxury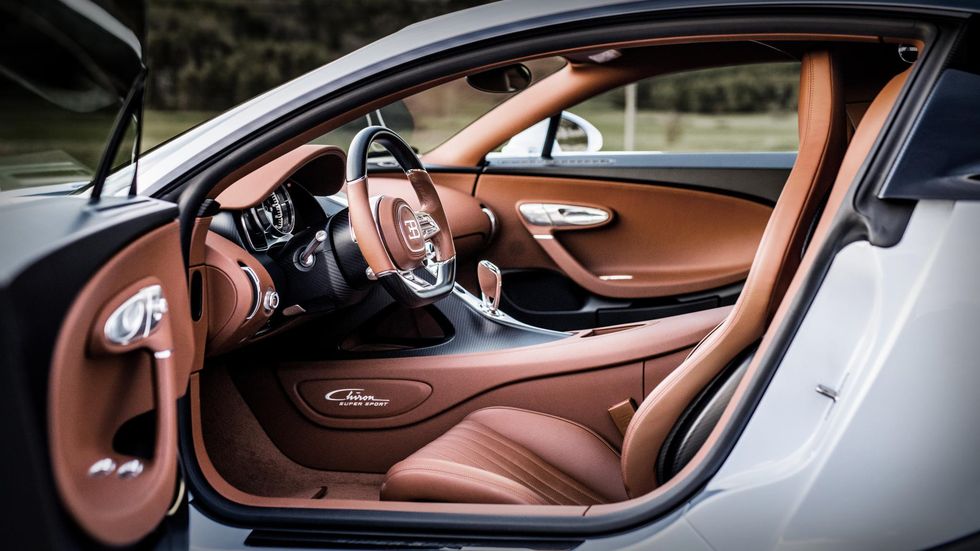 True to its Gran Tourisme heritage, the new Chiron Super Sport offers the last word in hyper luxury. It swathes driver and passenger in a new spectrum of indulgent opulence befitting a hyper sports car of this stature. Handcrafted by some of the world's most talented and meticulous artisans, the Chiron Super Sport exudes the epitome of comfort and luxury.
Every millimeter of the Chiron Super Sport's interior has been painstakingly crafted using the finest materials. The result is a supremely serene cockpit that blends the most superb luxury accouterments with the latest technology for a transcendent driving experience.
Shop New Bugattis for Sale in Miami, FL
If you are seeking the ultimate in
exotic cars for sale in South Florida
, we look forward to personally introducing you to the incomparable new Chiron Super Sport in Miami at your premier Miami Bugatti dealer, Braman Bugatti Miami.
Your journey toward owning one of the world's fastest Bugattis is a unique experience where you are in the driver's seat. Our team of dedicated and experienced Bugatti experts is eager to assist you in creating your own Bugatti hyper sports car that is as unique, distinctive, and exceptional as you are.
For inquiries, we invite you to contact us at 786-577-5216. Allow us to give you a VIP tour of our new Bugatti supercars for sale in South Florida by visiting our Bugatti exotic-car dealership near Ft. Lauderdale, conveniently located at 2060 Biscayne Blvd., Miami, FL 33137.