Anatomy of a Bugatti:

The Engine.
Bugatti is an innovator in the supercar market -- from upper echelon vehicles to outstanding, hand-crafted engines, Bugatti has stood out in a crowded space time and time again. And at our Bugatti dealership in Miami, FL, we want to help you understand just how Bugatti stands above the rest with its wonderfully manufactured engines. Both the W16 and W18 engines offer top-notch power and efficiency, giving you a driving experience that's impossible to compare. Learn more about the new Bugatti engines when you visit Bugatti Miami.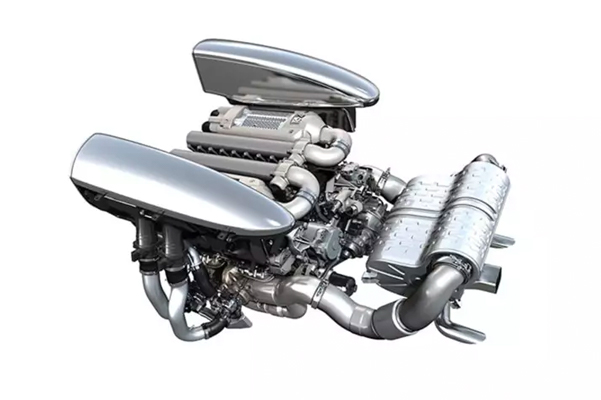 Bugatti W16 Engine
The Bugatti W16 engine was crafted with performance in mind. This Bugatti engine utilizes turbochargers, which pressurize the air coming into the cylinder of the engine so that the cylinder can hold more air, thus providing more engine power. This allows the W16 engine to earn a maximum turbo boost of 18 PSI to double the output power of its engine.
Because Bugatti uses the turbochargers to provide additional power, the size of the engine is eight liters. However, the Bugatti W16 powertrain requires four separate turbochargers to maintain its impressive horsepower. And to keep the RPM redline high without sacrificing a lower lag when you accelerate, the number of cylinders was arranged to have a 16-cylinder engine.
Bugatti also added two V8 engines onto one another and has both of them share the same crankshaft, providing the 'W' configuration of the two V8 engines. And that's how the W16 engine received its name.

Bugatti W16 Engine Specs:
8.0-liter W16 engine
4 turbochargers
Over 1,100 hp
Make an Inquiry
* Indicates a required field