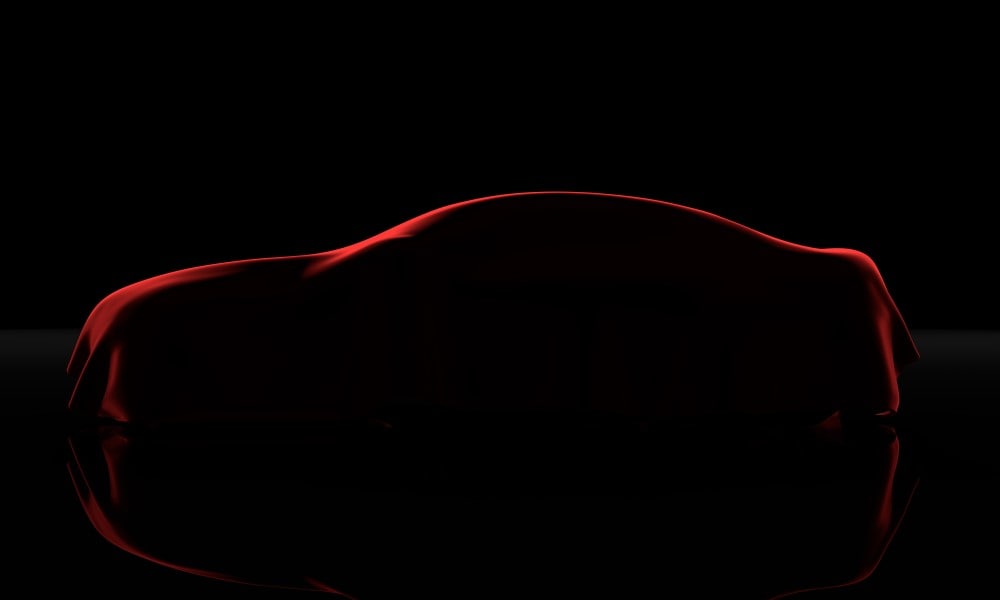 For Bugatti aficionados who worship at the altar of Bugatti's iconic, gasoline-powered, 1,500 hp, turbocharged W16 8-liter beast of an engine, the very idea of an all-electric Bugatti isn't just utterly shocking, it's downright sacrilege.
But hold on. Before you dismiss the notion of a groundbreaking, all-electric Bugatti, it's best to learn more about why this seismic change in Bugatti's storied history may usher in a new era of lightning-fast electrified Bugatti hyper cars that could give the Millennium Falcon a serious run for its money.
From Croatia, with Love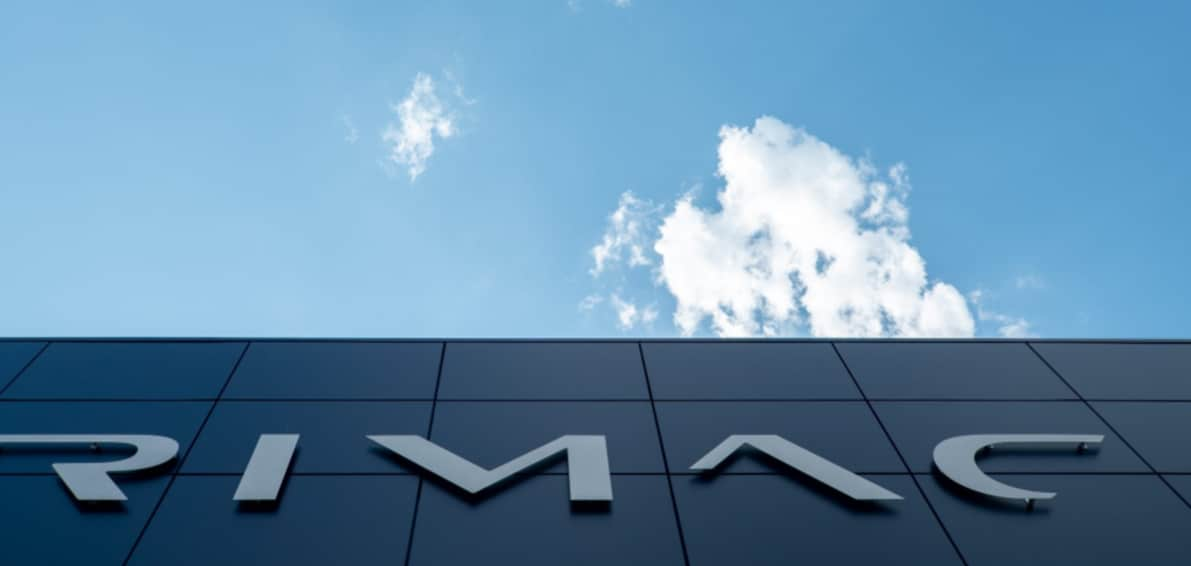 If you've never heard of Mate Rimac (pronounced "Mah-tay Reemats"), you'd better get used to his name. This brash, young Croatian entrepreneur is the founder of
Rimac Automobili
, which so happens to be the company behind the hypersonic 1,914-hp, quad-motor
Nevera all-electric hypercar.
Rimac follows in the footsteps of another Croatian pioneer of electrification: engineer and futurist Nikola Tesla. Ironically, that name is now associated with a forward-thinking automobile company founded by another visionary who is also intent on helping pave the way toward an all-electric automotive future.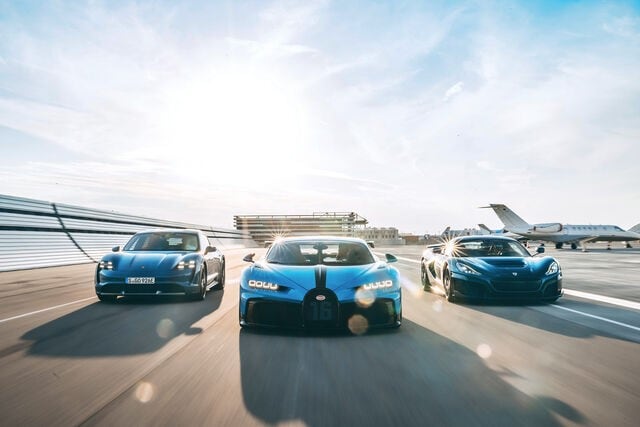 Bugatti, Porsche, and the Rimac Group recently announced that they are creating a new joint-venture company, called "Bugatti Rimac," that will focus on creating new all-electric Bugattis at its soon-to-open $200 million manufacturing plant in Croatia. While this newly formed joint-venture company will share resources and personnel, the Bugatti brand will continue as a separate entity and remain headquartered in Molsheim, France. Rimac will own a 55% controlling interest in Bugatti, with Volkswagen-owned Porsche controlling the remaining 45% stake in the 112-year-old French supercar marque.
An All-Electric Bugatti Future?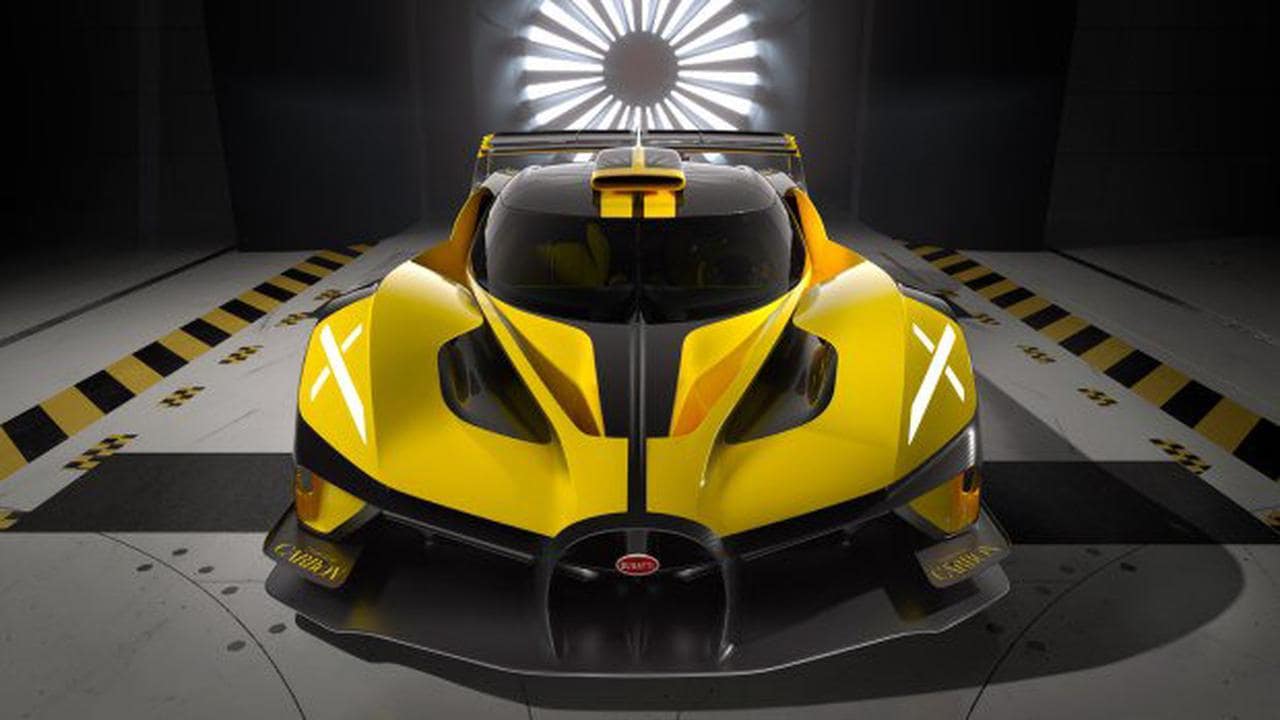 Most fans of the
Back to the Future
movie franchise remember the moment when white-haired Doc Brown is confronted with generating 1.21 gigawatts of electricity for his time-traveling DeLorean to return Marty McFly back to the future.
While we don't expect any upcoming electric-powered Bugattis to directly harness the power of lightning or come equipped with a "Mr. Fusion Home Energy Reactor" and a "Flux Capacitor," the idea of an electric-powered Bugatti hyper sports car does offer some tantalizing possibilities.
Look no further than the aforementioned Rimac Nevera hyper car. It's powered by an H-shaped, 6,960-cell lithium-ion battery pack with quad electric motors capable of propelling the Nevera (named after an electrically charged Mediterranean superstorm) to a projected 257 mph and zero to 60 mph in a scant 1.8 seconds.
Apart from clean energy, electric-powered supercars offer many advantages, not the least of which is instant torque delivered to all four wheels, resulting in near-instantaneous acceleration. Nevertheless, some may ask if this Bugatti-Rimac joint venture marks the demise of Bugatti's cherished W16 internal-combustion powerplant.
The answer from Mate Rimac is a resounding "no." At the press conference announcing the Bugatti-Rimac joint-venture, Rimac said: "Within this decade there will be fully electric Bugattis, but I can also tell you that at the end of this decade there will still be combustion-engine Bugattis. Heavily hybridized, of course. There is still time for the combustion engine at Bugatti."
Something Wickedly Fast This Way Comes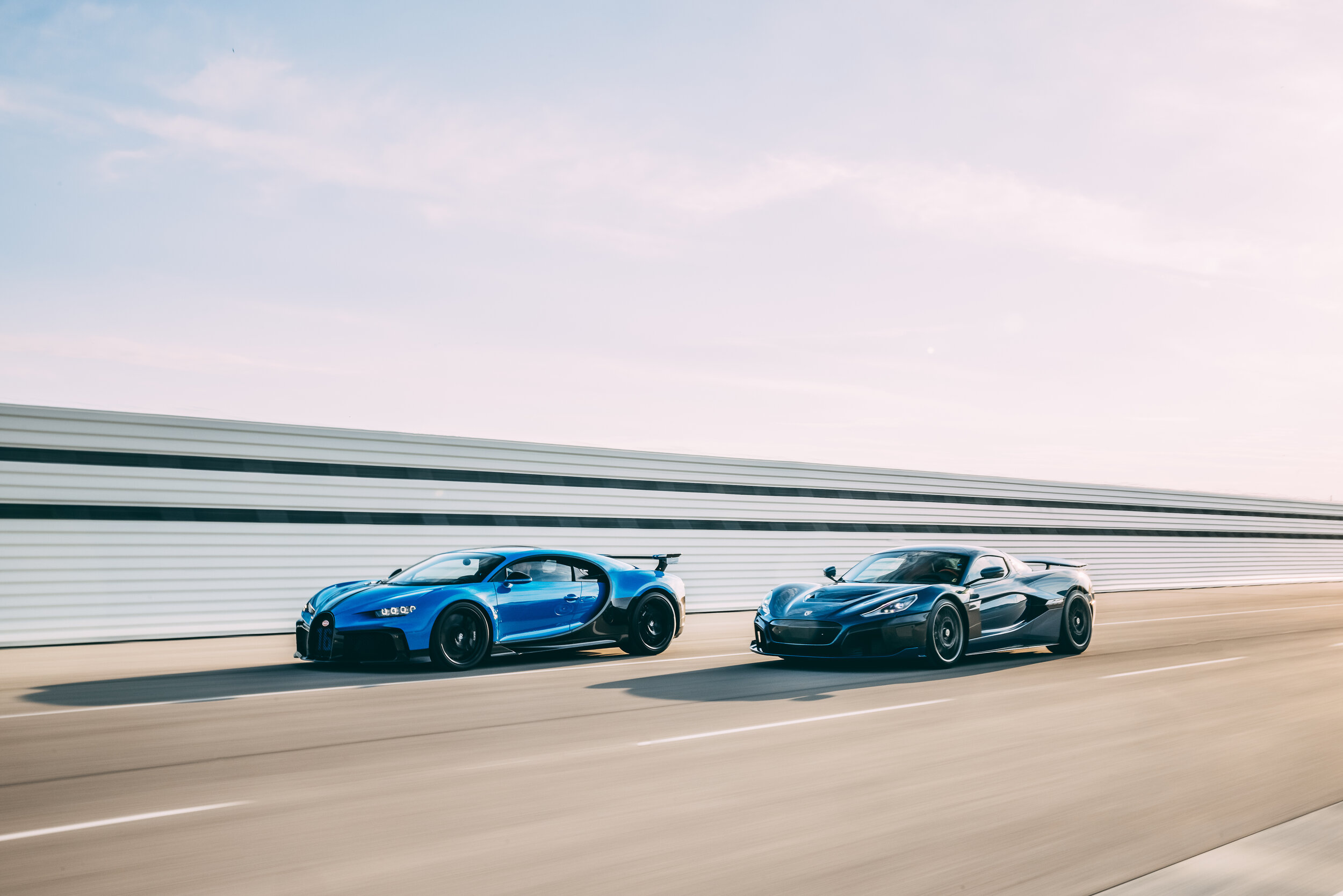 So, for Bugatti purists who embrace the brutish, unbridled power of Bugatti's legendary W16 gasoline-fueled combustion engine, there's no need for concern. For the near future, Bugattis will still be powered by this massive, superpowered internal combustion engine that they know and love.
But somewhere down the road, the time will come when a bold, daring, and audacious electrified Bugatti will silently prowl the sun-drenched streets of Miami. While this future electrified Bugatti is still a few years from reality, two things we know for sure: It will be every inch a Bugatti. And it will be fast.
Wickedly fast.
Shop Bugattis Near Miami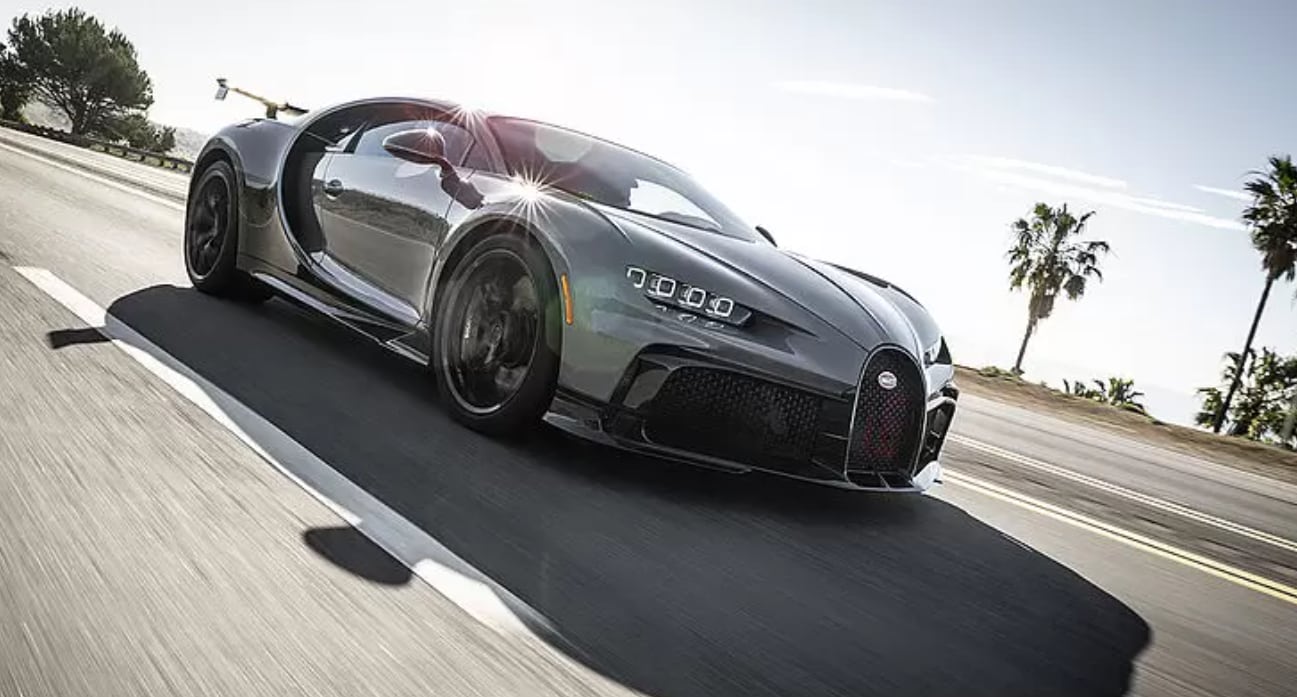 If you're in the market for electric cars for sale near Miami, you may have to wait a while for the arrival of the highly anticipated new Bugatti electric cars to our Bugatti dealership near Aventura, FL.
In the meantime, we cordially invite you to experience our curated collection of the ultimate hyper sports cars on the planet. Whether it's the incomparable Bugatti Chiron, the legendary Bugatti Veyron, the performance-bred Bugatti Centodieci, or the superlative Bugatti Divo, let a member of our experienced and friendly sales staff help you begin your VIP journey toward the pinnacle of Bugatti supercar ownership.
Please contact our Miami Bugatti dealership at 786-577-5216. Or request a quote on a magnificent new Bugatti today. Braman Bugatti Miami is conveniently located at 2060 Biscayne Blvd, Miami, FL 33137.