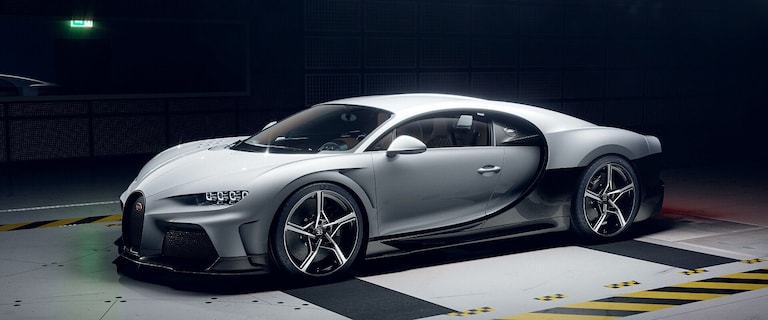 BUGATTI CHIRON SUPER SPORT

The Bugatti Chiron has long been the embodiment of performance, power, and comfort – until now. With the all-new Bugatti Chiron Super Sport for sale in Miami, there's a new king of the hyper sports car jungle. This amazing Bugatti brings forth a whole new level of luxe, and we're happy to say that our customers in South Florida can order theirs today.
Here's everything you need to know about the Bugatti Chiron Super Sport and how to buy one.
Chiron Super Sport Performance
Designed for aerodynamics, the Super Sport is Bugatti's latest streamlined masterpiece.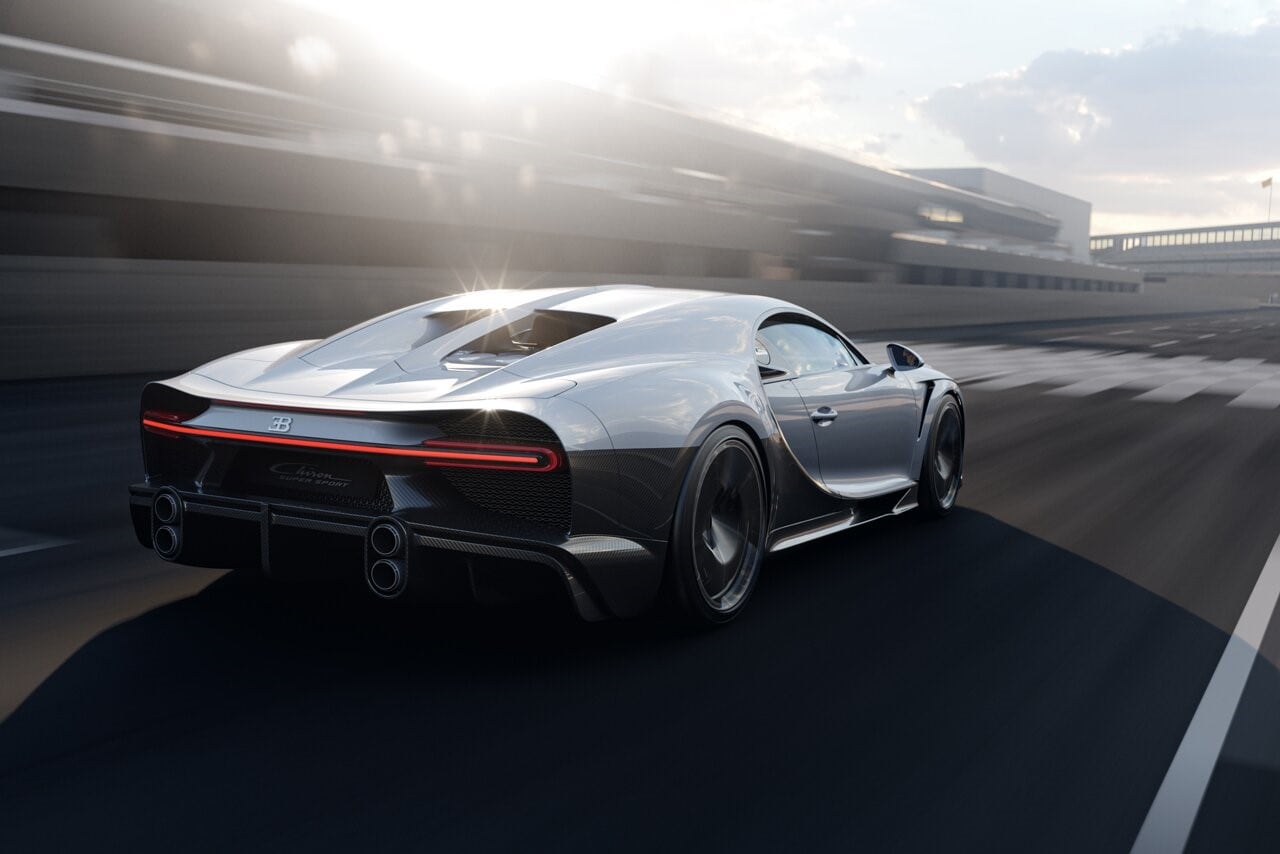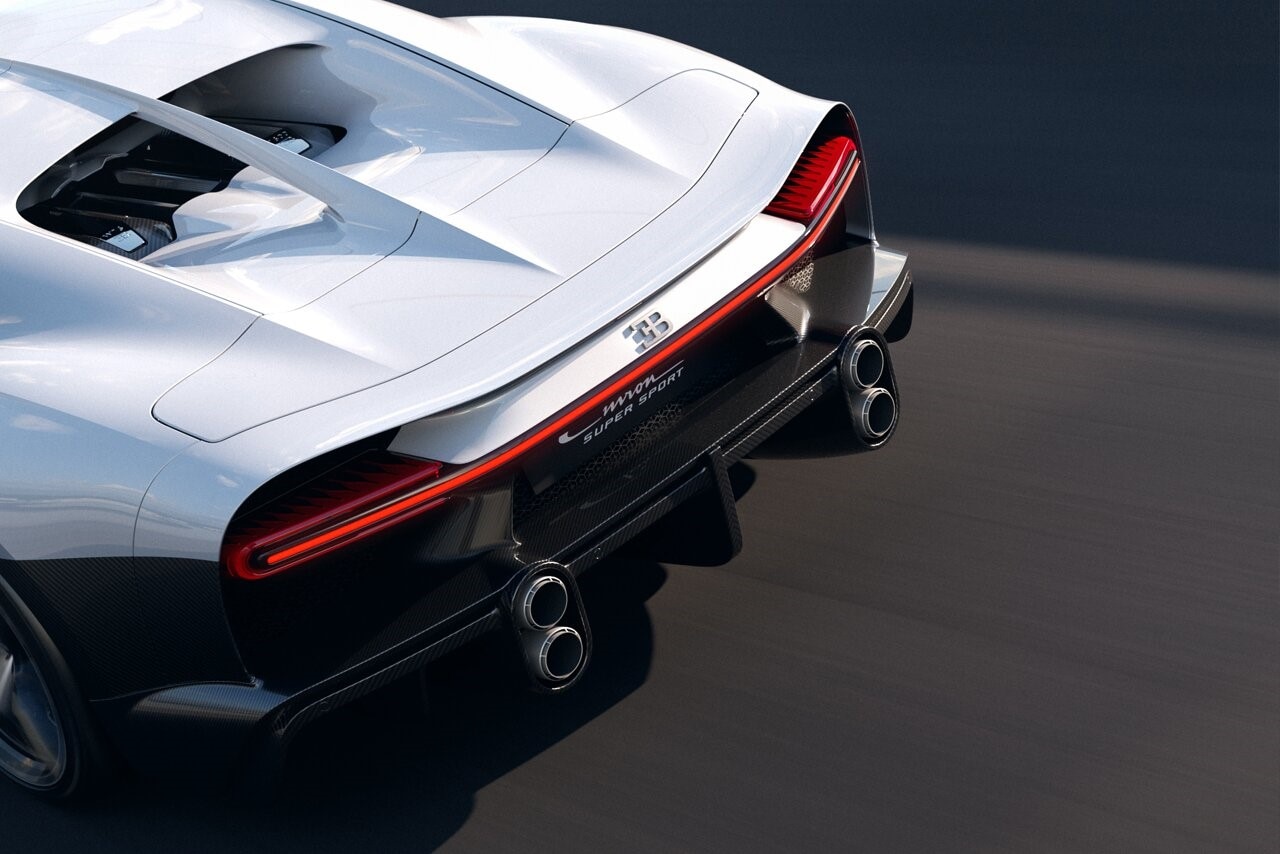 To make the driver confident that the car accelerates smoothly and in total control beyond 249 mph, it was crucial to get the aero balance right. This meant diligently optimizing and harmonizing the downforce in both axles, with countless hours of aero simulation put in just to find the right size and shape of the motorsport-inspired longtail and rake angle for the rear diffuser.
A new longtail allows the laminar flow to pass over a longer surface, reducing the aerodynamic stall by more than 40%. Both trailing and diffuser tear-off edges are now closer together, allowing an impressive reduction of 44% in the tear-off area.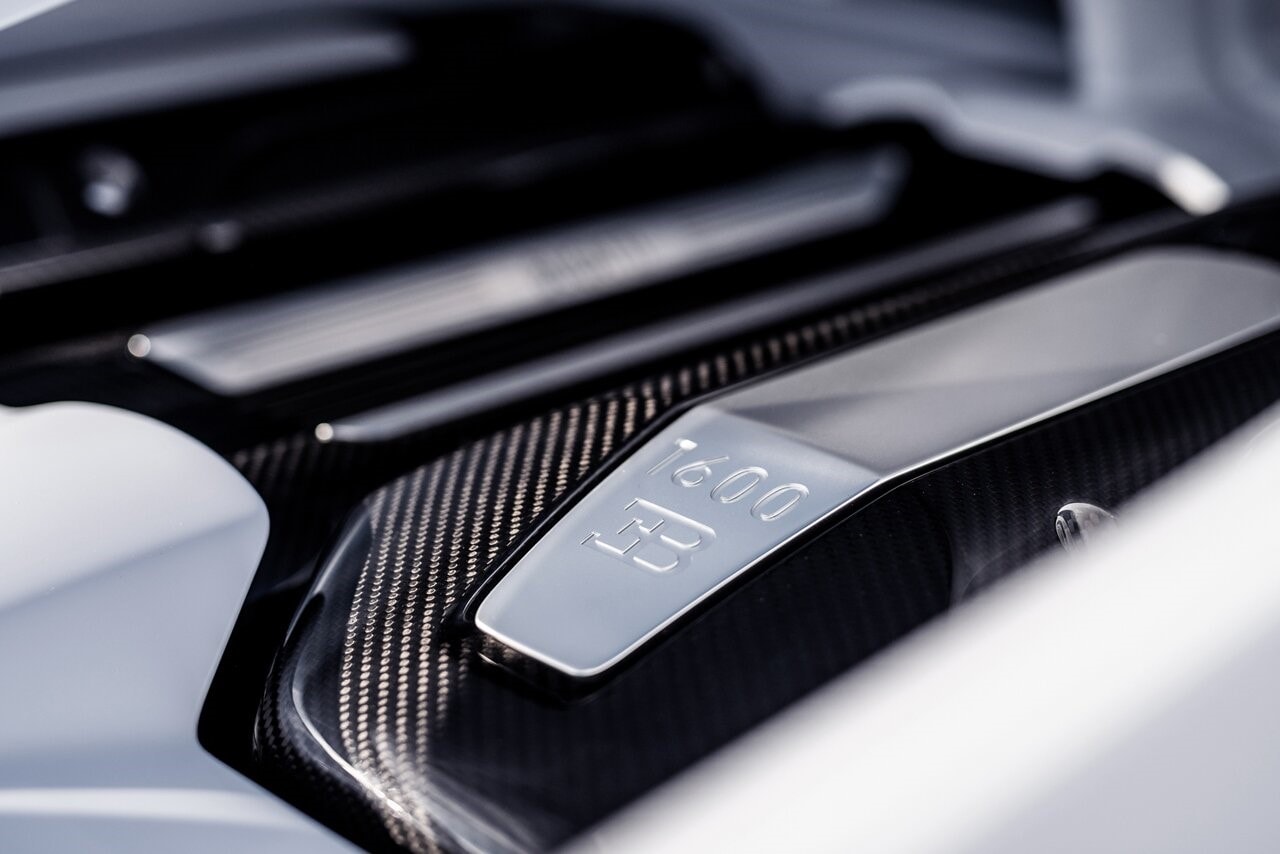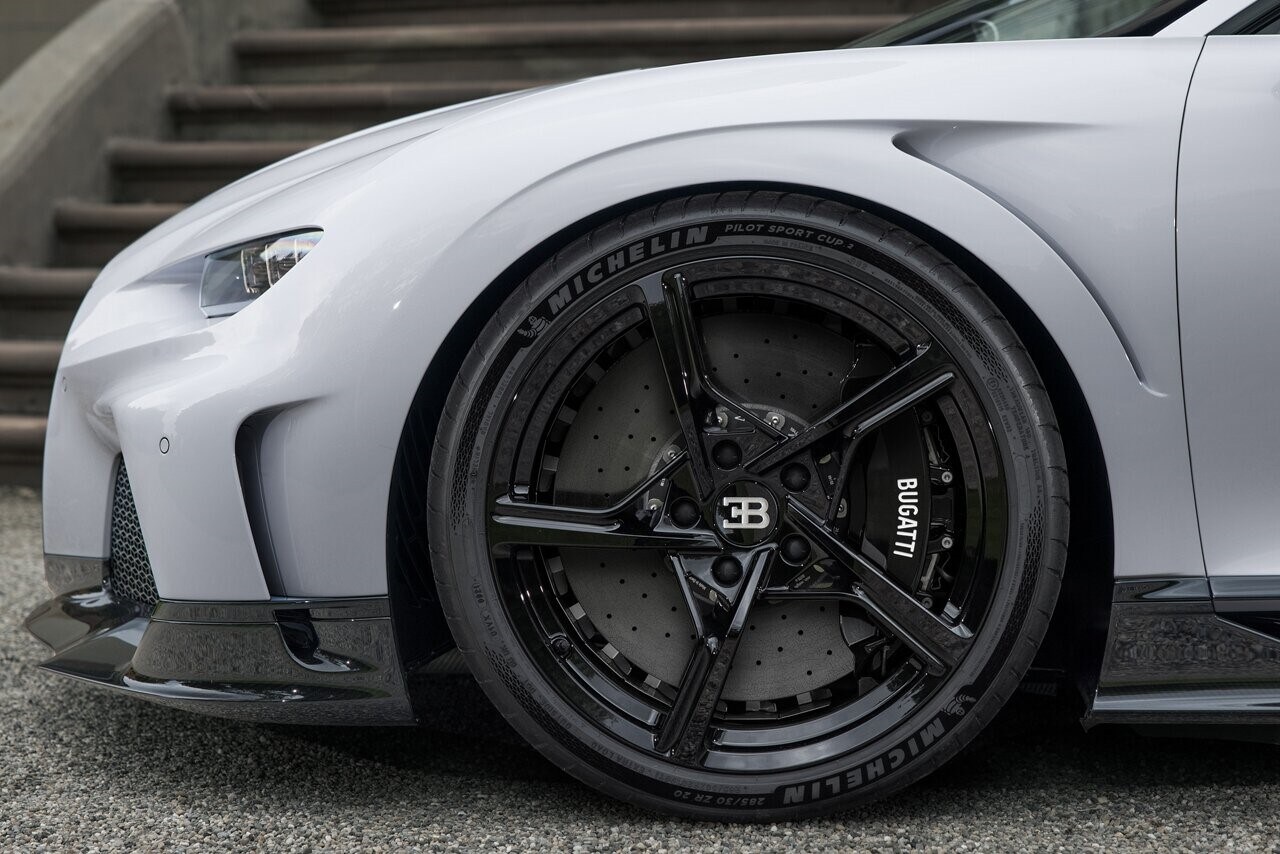 The legendary Bugatti W16 8-liter engine sits beneath Chiron Super Sport's hood. For noticeably more agility and grunt, the new Chiron Super Sport motor now revs 300 rpm higher, up to 7,100 rpm, thanks to new turbochargers with lighter and more efficient compressor wheels. Power output is 1,600 horsepower.
Perfectly matched with the seven-speed dual-clutch transmission, which is now 3.6% longer, the W16 powerhouse provides tremendous thrust up to 7,100 revs, reaching 249 mph 12% faster than the Chiron. Chiron Super Sport's amazing clutch package was optimized for sportier gear change performance and better comfort.
The suspension reaches the perfect balance of speed and stability thanks to new performance-oriented kinematics and fine-tuned driving dynamic systems. Rear dampers are 7% stiffer for enhanced stability at high speeds, while the new active suspension and steering software keep the power under control in all conditions. New Michelin Pilot Sport Cup 2 UHP tires – specifically developed for the Super Sport – were reinforced to assure stability over 249 mph, up to the maximum of 273 mph.