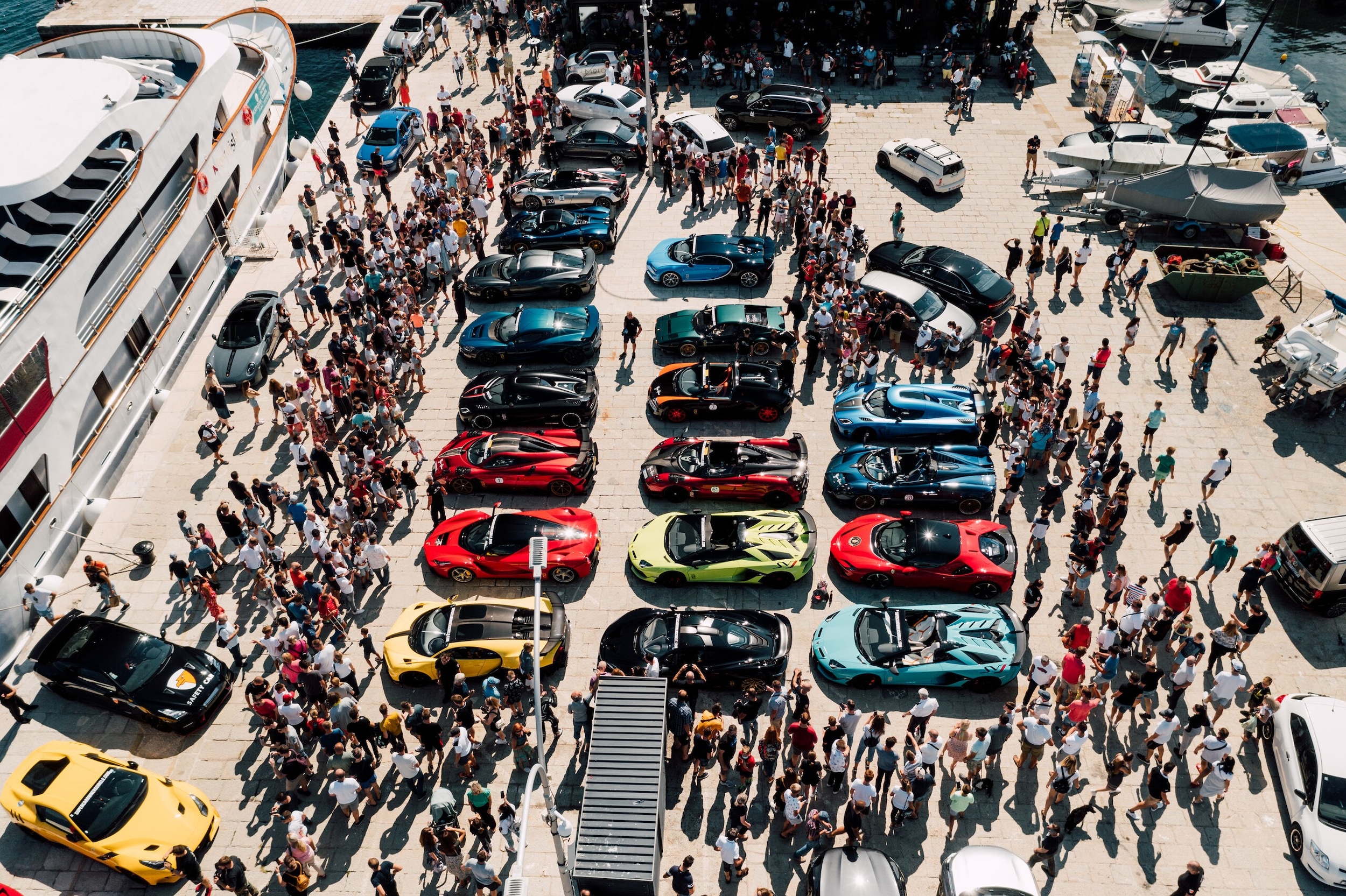 If you're like us, you attend a lot of exotic car shows and events around town every year. (We probably went to 90% of these 2021 events in South Florida.) Now that summertime is in full swing, it's time to put some more auto shows and cruise-ins on our calendar. Because as the saying goes, "a car show a month keeps the doctor away" – or something like that.
Care to meet us at one of these 2022 events near Miami?
May 2022
Miami GP Week at Supercar Rooms Miami
May 3-6, 2022 | Miami Supercar Rooms - Miami, FL
After all the Cinco de Mayo events in South Florida end, Miami breaks open a big can of "Speed Week." That's right, folks: It's time for the Formula 1 Grand Prix!
The week unofficially kicks off on May 3 with the Supercar Dining Experience (Paddock), hosted by Supercar Rooms Miami. Enjoy a luxurious five-star, 5-course meal while networking with some of South Beach's most prominent figures and automotive aficionados. Tickets start at $500.
On May 4, there will be a special lunch at a Michelin-star restaurant in the Miami Design District. Guests will also experience a very unique Swiss watchmaking class, which will surely be fascinating.
On May 5, Bugatti supercars, plus a wide range of other hypercars, will take a 60-mile tour down to the Florida Keys. Be sure to fill yours up before the sun breaks!
For its finale on May 6, there will be a VIP party to prepare our senses for one of the biggest races in South Florida. Rumor has it, you can bump elbows with some of the world's hottest celebs.
June 2022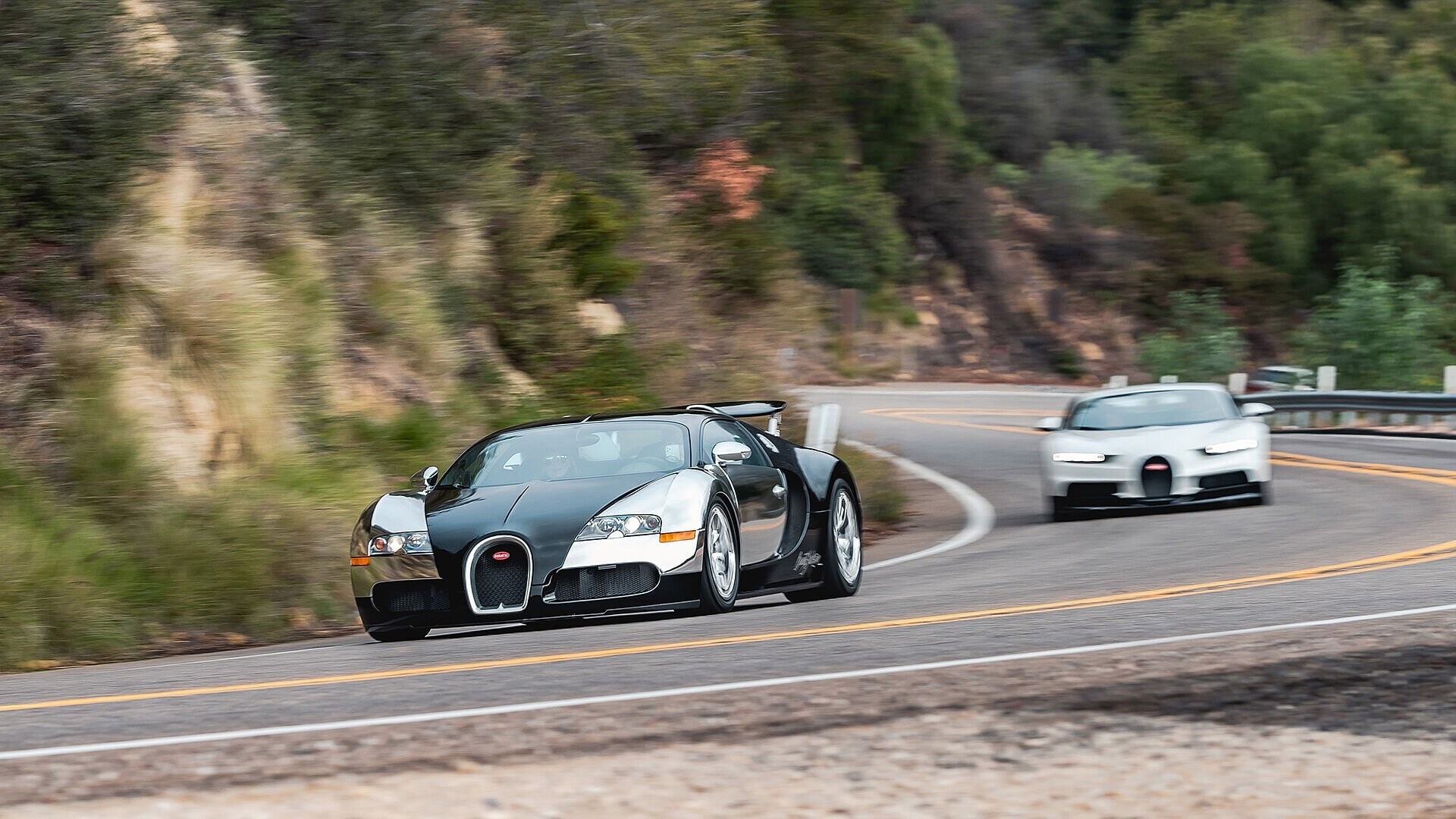 10th Annual Mizner Park Father's Day Classic Car Show
June 19, 2022 | 9 AM-3 PM | Mizner Park, Boca Raton, FL
Although it's a bit of a hike north of Miami, this Boca Raton car show is the perfect way to spend Father's Day. Not only will there be hundreds of cool and classic cars on display, but the event will also feature music, kids' activities, games, and food. Proceeds benefit Make a Wish Foundation, as well. Get more details here.
July 2022
4th of July Celebration in Miami Springs
Date & Location TBD
What's better than a Miami auto show? How about adding a parade, pool party, and fireworks to the recipe? That's exactly what Miami Springs is expecting to come out of the oven this year. As a follow-up to last year's event, the 2022 Miami Springs 4th of July Celebration should feature all those ingredients, but please check their Facebook page or the city's event calendar for updates.
August 2022
Coffee & Classics® Fort Lauderdale
August 28, 2022 | 8 AM | Hardy Park Bistro - 21 SW 7th St.
Fort Lauderdale, FL Unfortunately, there aren't many special car shows or automotive events in Miami during August. However, you can still get your motor oil fix at one of South Florida's favorite monthly car cruise-ins: The Original Coffee & Classics in Fort Lauderdale. Hosted by Fuelfed, this Ft. Lauderdale auto show features classic foreign cars, supercars, exotic vehicles, and more. It's a casual car show, too, so there are no "Best in Show" awards to hand out – just chit-chat, drink some coffee, and make new friends.
September 2022
2nd Annual Key Biscayne Car Week 2022
September 30 – October 2, 2022 | Various Spots - Key Biscayne, FL
You won't find a better free auto show in South Florida than those held during Key Biscayne Car Week (KBCW). Honestly, there are so many things planned for KBCW, you might have to take a few power naps to get through all the Formula 1 car test drives, photo ops, live music, go-kart races, parties – need we go on?
Yes, we need go on. Here's what's on the agenda for Key Biscayne Car Week:
September 30
6-8 PM | Secret Location (fancy!)?

A special, invite-only Sponsors Reception party for sponsors, event organizers, and supercar collectors. (Are you on that list? Find out how you can be here.)
October 1
12-4 PM | Monaco Square Civic Center and Key Biscayne Village Green?

Vintage, Luxury, and Race Car Exhibition.
Live Music
Go-Kart Races
Trophy Presentations
7-10 PM | Key Biscayne Yacht Club, 180 Harbor Dr, Key Biscayne, FL

Reception Gala – Tickets must be purchased in advance
October 2
10 AM-12 PM | Crossbridge Church, 160 Harbor Dr, Key Biscayne, FL?

Presentation by F1 legend, Emerson Fittipaldi and their Family
12-2 PM | Crossbridge Church, 160 Harbor Dr, Key Biscayne, FL

Racing and Vintage Car Exhibition
Brunch
We can't think of a better way to end Summer than this amazing auto event in Key Biscayne. Can you?
October 2022
Miami International Auto Show
October 16-24, 2022 | Miami Beach Convention Center - Miami Beach, FL
Here's the deal: Everyone in the automotive industry knows and talks about MIAS. "It's the best car show in Miami." "You'll find nearly every auto brand under the sun showing something off." "They once had an Akira prototype motorcycle on display."
Yes, the Miami Auto Show is unmissable, as we've mentioned before. Yes, your favorite car brands will be there. Yes, you'll probably spot some very odd concept vehicles that may never see the light of day again. But here are a few other reasons why you should attend this year's MIAS:
It's a cheap way to spend an afternoon – Tickets for adults is just $13, and children under the age of 5 are free.
It's just a block away from Lincoln Road – Get some shopping in at the pedestrian mall once you're done at MIAS.
It's right next to Jungle Island and the Botanical Gardens – Little kids don't care much about exotic cars. But they do care about flamingos and exotic animals, which can be found just steps away from the Miami Beach Convention Center.
It's donated more than $7 million to charities in the past 40 years, including the Sylvester Comprehensive Cancer Center at the University of Miami School of Medicine, the Boys and Girls Clubs in Miami-Dade and Broward counties, and Parkway Academy at Broward Community College.
Of course, you also get a glimpse at some of the world's best and newest vehicles, which is well worth the price of admission in and of itself. Meet us there!
November 2022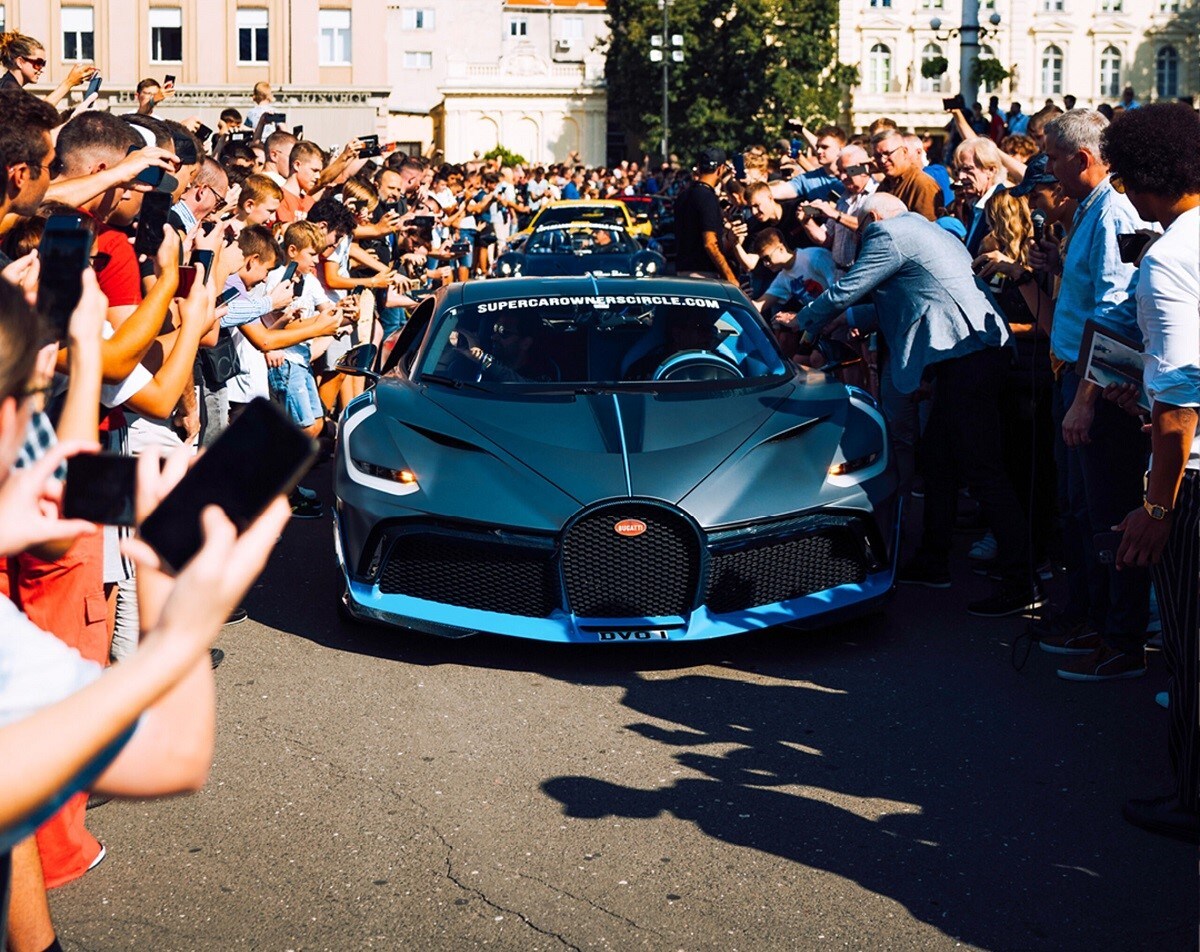 Exotics on Las Olas
November 13, 2022 | Las Olas Boulevard – Fort Lauderdale, FL
South Florida's auto show showcase wouldn't be complete without Ft. Lauderdale's annual Exotic on Las Olas event. Exotic supercar owners from all across the country attend this yearly SoFlo car show. You'll find some of the world's most coveted vehicles, including models like the Bugatti Chiron Sport. In all, there will be over 150 exotic cars on display up and down Las Olas Blvd. It's free to attend, too, so there's no reason to miss 'em!
December 2022
Tuner Evo: Miami
December 17, 2022 | Miami Beach Convention Center – Miami Beach, FL
For the first time ever, Tuner Evolution is bringing their "own brand of flavor" to South Beach – just in time for the holidays! If you think your passion for horsepower knows no rival, the crew at Tuner would like to speak with you. In just 4 years, TunerEvo has been hosting exotic car shows, BMX races, and other automotive events across North America. They live, breathe and speak cars, which means whatever they're planning this year should be second to none. Can't wait to check this Miami Beach car show out!
Braman Bugatti Car Show
7 Days/Week | 2060 Biscayne Blvd – Miami, FL
Did you know that we host our very own exotic car show in Miami? Every day, Monday through Sunday, you can come into our enormous, 7-story dealership to catch a glimpse of the most luxurious imported hypercars in South Florida. Where else can you see a Bugatti Veyron, Divo or Chiron every day? (Besides your garage, if you buy one, that is.)
Pay Braman Bugatti a visit any day of the week to check out our selection or to custom build a Bugatti from the ground up. If you can dream it, Bugatti can make it. Call us at (786) 577-5216 to speak with our sales team.