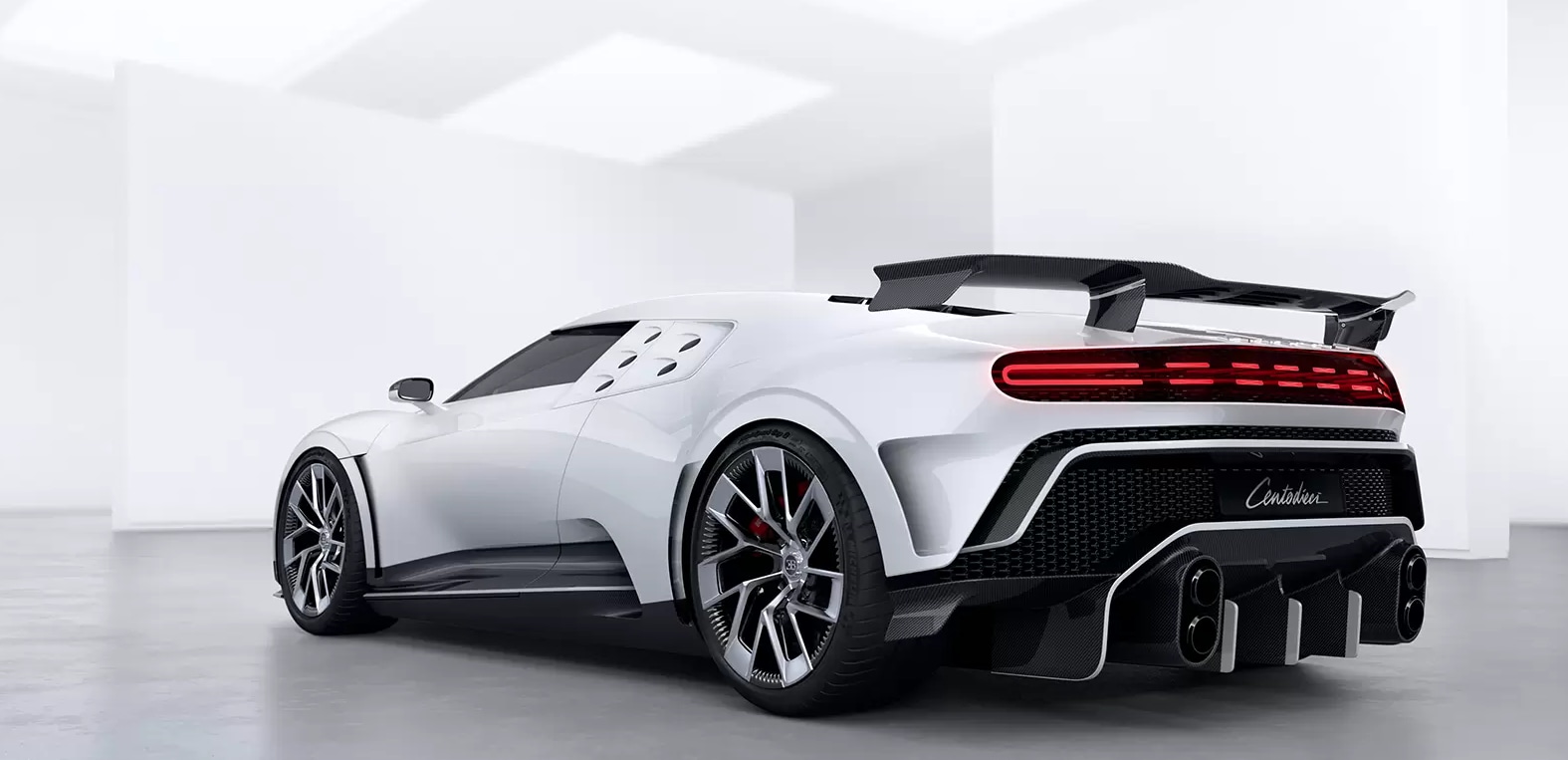 El Chupacabra offered its own skin to craft Centodieci's seats; Bugatti declined because its hide wasn't rare enough.
It once taught a man to fish. That man's name: Captain Ahab.
Fiddles can only pray to be as fit as it is.
The first rule of Fight Club doesn't apply to it.
If it ever pushed its pedal to the metal, the laws of physics would need to be rewritten.
This is the most interesting car in the world.
It doesn't always have a rival because if it were comparable, it would no longer be Bugatti.

Of course, we're talking about none other than the one-off Centodieci, an all-new model based on Bugatti's iconic EB110. That EB110 was presented in 1991 and quickly became known as the fastest and most interesting supercar of its generation. The baton has since been passed to the coolest Bugatti cars like the Divo, Chiron, and Veyron. Now that baton is in the hands of the homage-paying Centodieci, which is even sportier and more extreme than any Bugatti before it.
Limited to just ten models, the Centodieci is virtually a one-of-a-kind work of art. Let's take a look at its guts.
The Prestige.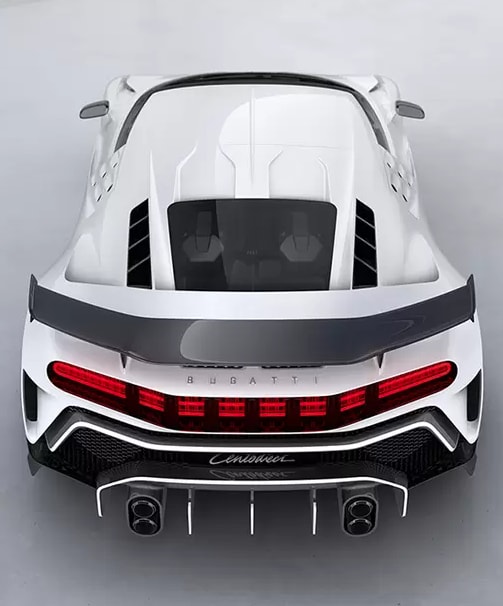 In the grand scheme of things, the Centodieci is a perfect modern supercar with a flair for the retro. Like the 1990s Bugatti EB110, the Centodieci is handcrafted and features a classic wedge-sculpted shape that runs from front to back an overhanging rear spoiler/wing, and a transparent glass enclosure around the engine.
However, to keep with the 21st century, the best Bugatti designers gave the supercar some uber-contemporary styling cues. That classic wedge shape is less angular and more sculpted, with blackened A-pillars and narrow LED daytime running lights for added charm. The rear wing is mechanically adjustable, enabling drivers to increase downforce for better acceleration. The engine bay utilizes a wider air outlet than that of the first EB110, allowing for more efficient thermal control and cooling of the engine.
The Power.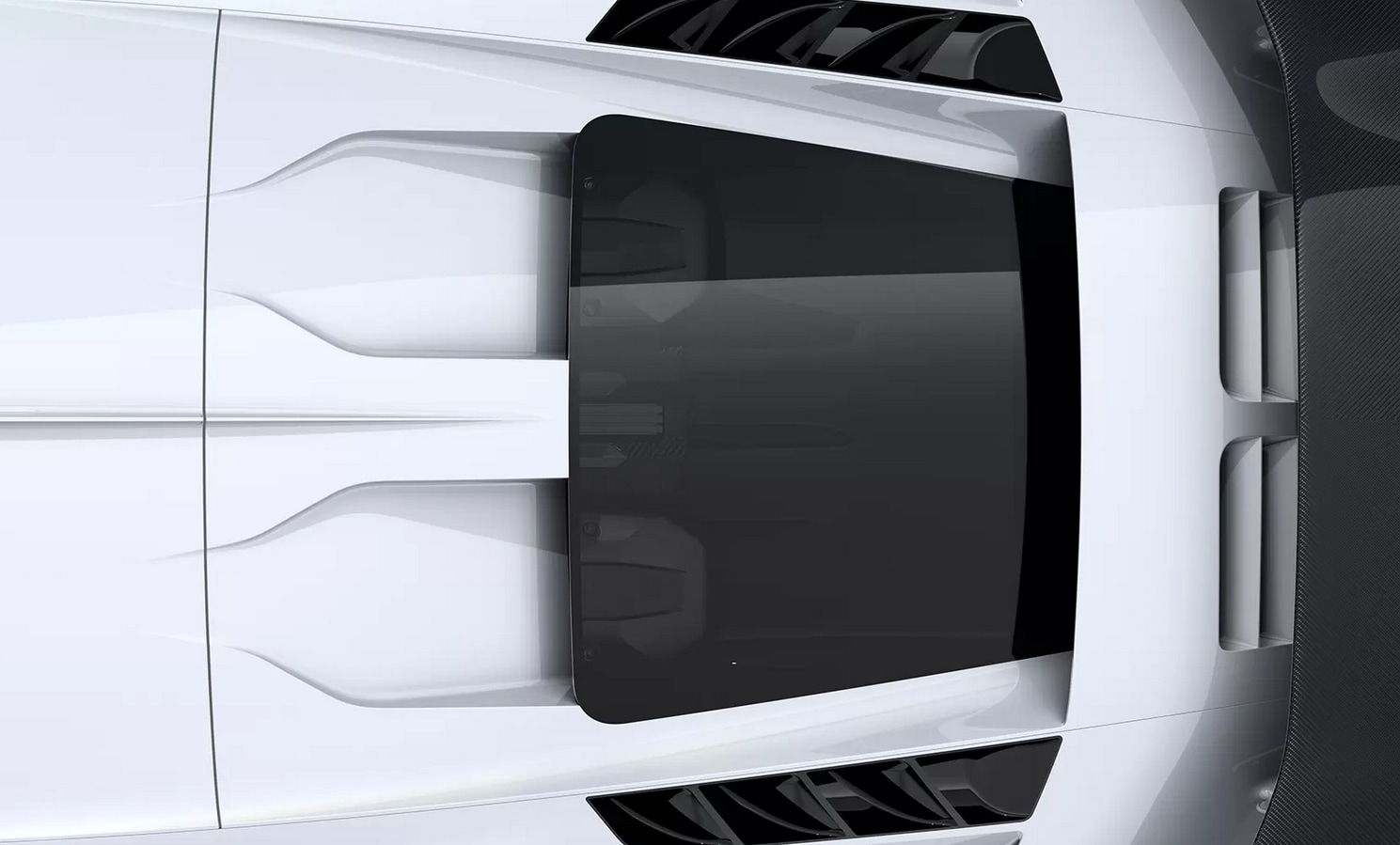 Underneath that glass hood is an absolutely killer 8.0L quad-turbo W16 engine. You've got full control of the Bugatti Centodieci engine and its 1,600 horsepower (at 7,000 rpm) and over 1,100 pounds-foot of torque, plus permanent AWD and 7-speed DSG transmission.
So, explore at your own pace, whether that's fast (0-60 mph in ~2.4 seconds), really fast (0-120 mph in ~6.1 seconds), or ridiculously fast (0-185 mph in ~13.1 seconds). If you can handle the 1.6G of max lateral acceleration on a track, you might even think about pushing into "superhero fast" territory, as the listed Bugatti Centodieci top speed in MPH is 236.
The Pizzazz.
Inside, you get treated to Chiron-like luxury—which is mostly because the Centodieci is a fraternal twin to the Bugatti Chiron. The cabin consists of a lot of first-rate class, including a duo of luxe heated power-adjustable seats, and some minor Centodieci-exclusive trimming, accents and logos, and stitching and piping.
Want more info about Bugatti Centodieci specs and features? Speak with any member of our South Florida supercar sales team to get updates when those specs and features are unveiled.
As just ten models will be produced, only the truly elite will become Centodieci owners. Allow our Miami foreign car dealership to represent you on your quest to be one of those lucky ten. Give us a call at (786) 577-5216 or come to Braman Bugatti in Miami to order and get our lowest Bugatti price on the Centodieci today.
Stay racy, friends.