These days, we're all over customized
Chiron Sports
and
Veyrons
like white on Wonder bread. But Bugatti, which was founded in 1909, is no stranger to the wacky, the wild, and the unique. In fact, creating the coolest looking cars has long been their (Wonder) bread and butter, as it were.
Today we're taking you on a tour of the wackiest, wildest and most unique of them all. Here are the top 5 coolest supercars - and a few other vehicles - to ever carry the Bugatti name.
5. Bugatti Type 57S/SC (1934-1940)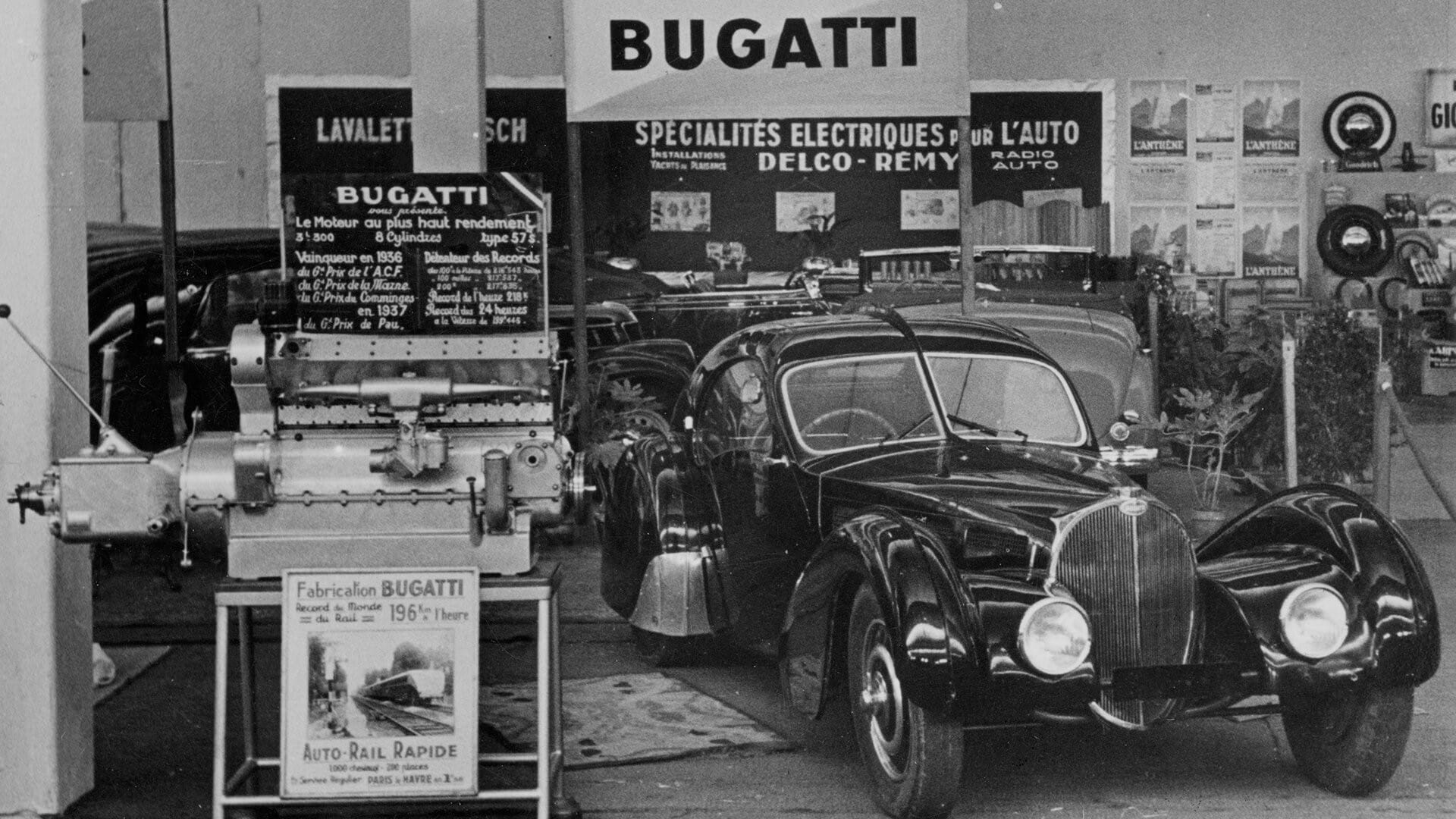 One of the world's most valuable vehicles by today's standards, the Bugatti 57S and 57SC models are frequently regarded as the brand's most elusive and best-looking cars ever made.
Mimicking the design of then-modern aircrafts and planes, the 57S sat low to the ground, showcasing its teardrop shape, riveted fins, and kidney doors. It featured a twin-cam 175-hp engine, which was mounted to a train of spurred gears and fiber gear shifts. When modified, the 57S transformed into the 57SC; horsepower increased to 200 and max speed shot up to 120 mph.
If you're lucky to see these cool vintage cars in the wild, you should play the lottery, as a total of 45 were manufactured before the Type 57 and all its variants, including the Aerolithe and Atlantic models, were discontinued.
4. Bugatti Autorail (1933-1958)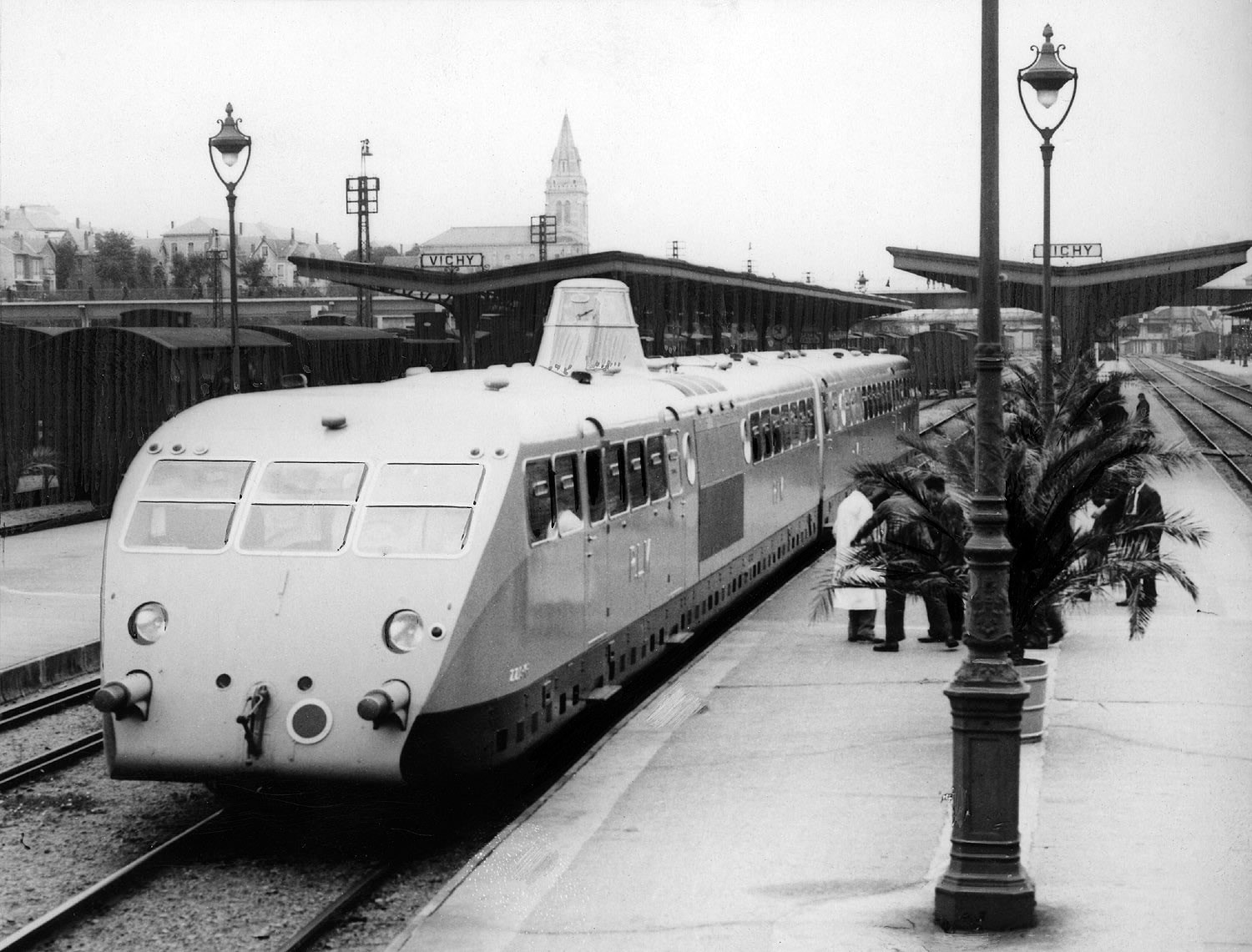 PLM Automotrice Bugatti Double at Vichy station, c. 1935 Unknown photographer/Wikimedia Commons
Around 1930, Bugatti started playing around with self-propelled trains, resulting in a 1933 European autorail called the Wagon Rapide. Issued to and for the French government, it featured four 300-horsepower engines, placed at the center of the railcar, which were fueled by gasoline, benzene and alcohol. Bugatti's train could achieve a top speed of 107 mph (173 kmh). Several variants were made in the following years, up until the last one was decommissioned in 1958.
Read more about the history of Bugatti's Autorail train at
hemmings.com
—it's fascinating.
3. Bugatti Baby (1927-1936; 2020-)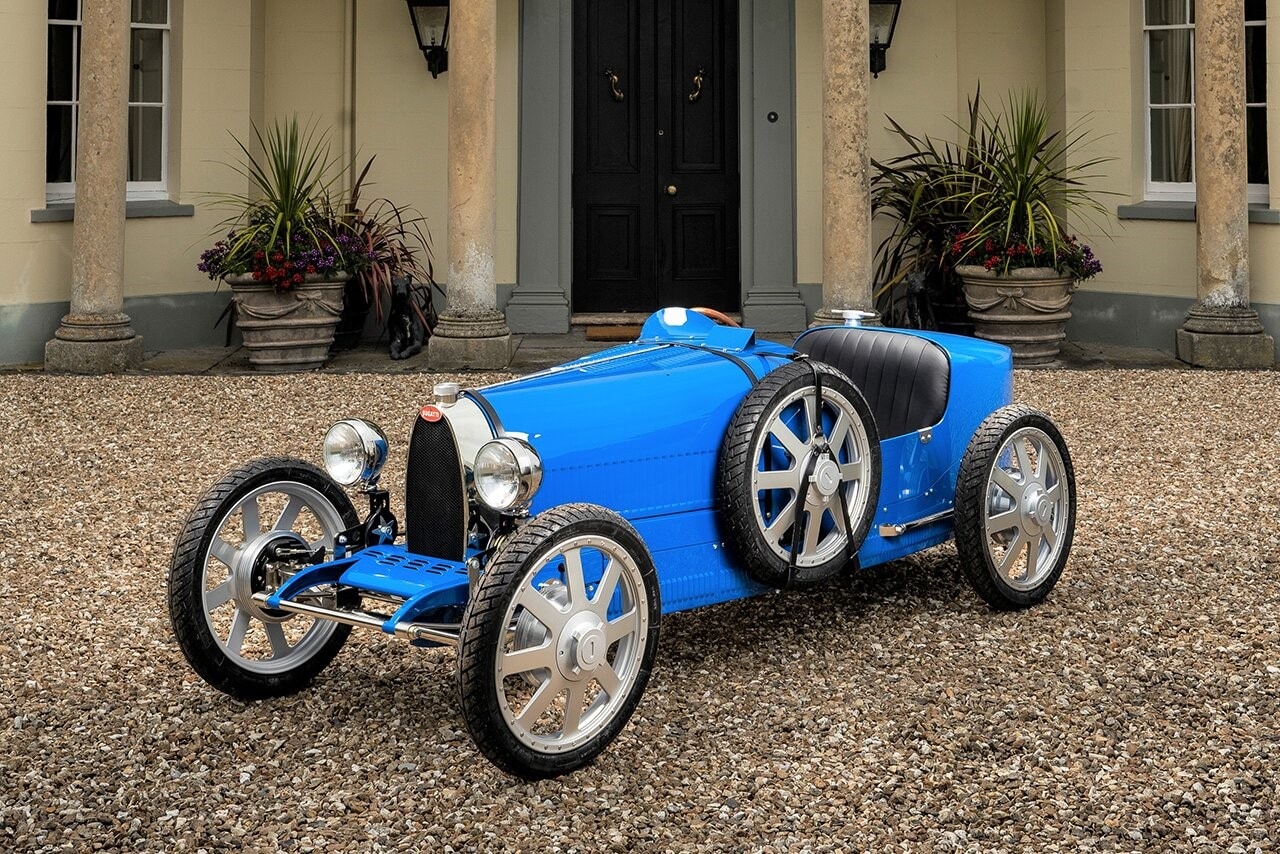 What likely began as a side-project toy car for his son Roland, Ettore's Bugatti Baby (Type 52) eventually became an official part of the Bugatti family. It was a pint-size version of the Type 35 electric racing car—the same model that took home 12 major Grand Prix trophies—and featured a carbon-fiber body, a 2.8-kWh battery pack, and a 13-hp engine, allowing it to reach 42 mph in about 4 seconds. Is it the fastest Bugatti ever? No, but it's certainly faster than your average four-wheeled toy.
Only 500 Baby/Type 52 models were made between 1927 and 1936, though Bugatti is
releasing another 500 replicants
beginning this decade. Want to learn more or place an order? Speak with a member of our Braman Bugatti Miami staff to apply for a build slot.
2. Bugatti Type 32 "Tank de Tours" (1923)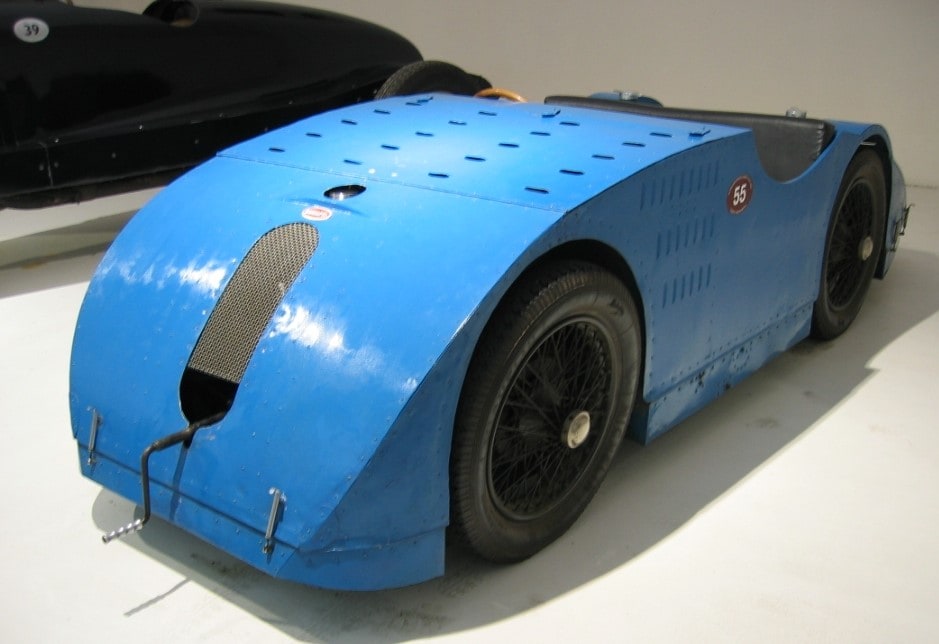 The first race car of its kind, the Bugatti Type 32, aka. the Bugatti Tank, was a groundbreaking display of design prowess—that is, it purposefully broke numerous design principles for the sake of innovation. (Though it never took off on the racetrack, the Bugatti Type 32 Tank was quite successful in that respect.)
Tank de Tours was the first racing vehicle to utilize hydraulic front brakes, plowing the soil for a new crop of supercars to grow in the following years. Not only did it bring hydraulic front brake actuation to the forefront, but it also featured an aerodynamic, Lemans-style design that eventually found its way to the more streamlined, finish line-crossing Bugatti 57G. It didn't look like much, but the T32 was in a class all its own.
1. Full-Scale LEGO® Chiron (2018)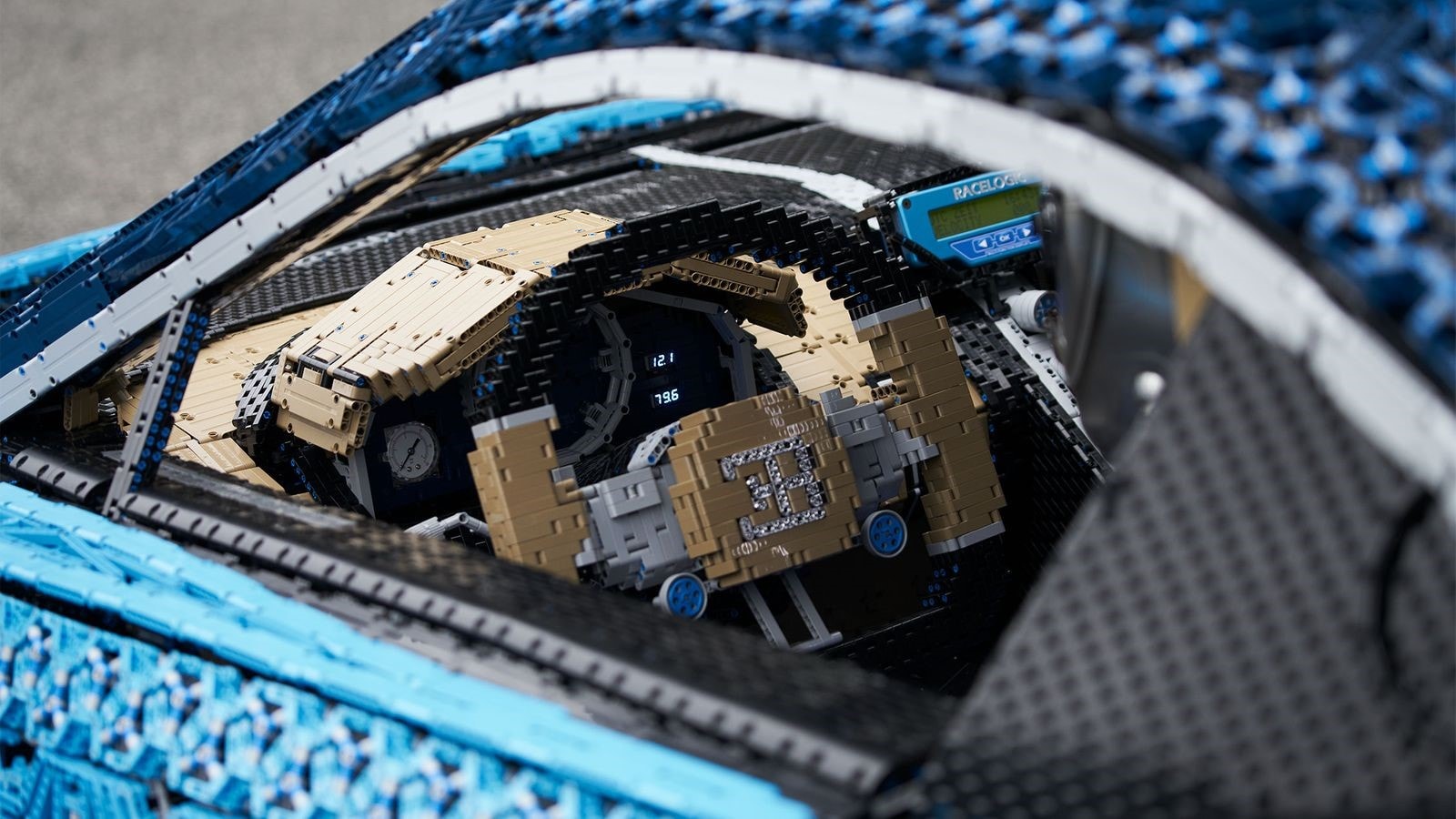 How could we finish this list without inserting what's inarguably the coolest car ever made, never mind the coolest Bugatti?
With a core team of 16 design, mechanical and electrical experts, the Czech Republic LEGO® team constructed a 1:1 version of the Bugatti Chiron. This was no toy, however; the LEGO® Chiron came with its own 5.3-hp engine, LEGO Technic gear wheels and axles, and several functional pieces of automotive tech. (Le Mans winner Andy Wallace even tested it out, verifying that it was, in fact, drivable.)
Over 13,000 human hours, more than 1,000,000 LEGO Technic elements, and precisely zero adhesives were put into this project. The result is a one-of-a-kind supercar that's as playful and delightful as you would have guessed.
While you can't
build your own Bugatti Chiron
out of LEGO blocks—seriously, only one of these was made—you can build one out of carbon fiber, anodized aluminum and blue Alcantara, if you wish. Simply speak with someone from our
Miami Bugatti dealership
to design a bespoke Bugatti supercar.
Contact us
at 786-646-0787 for details.