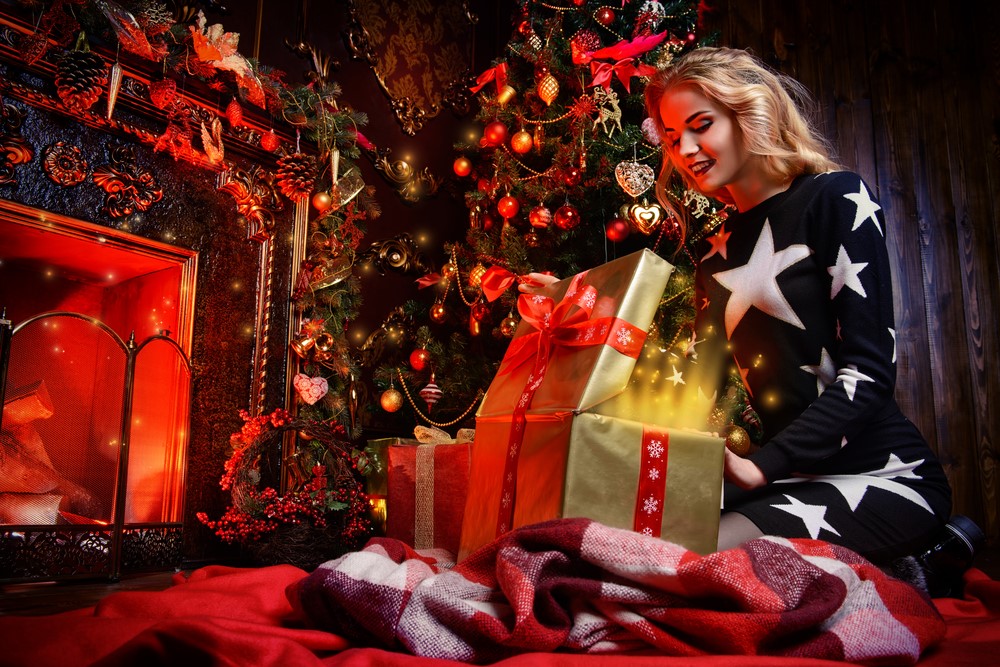 Owning something that few have – whether it's a
Bugatti Veyron
or simply a pair of driving gloves worn by the Grand Prix racing legend himself, Pierre Veyron – is the true definition of "extravagant." Finding that special something for that special someone... well, that's the true definition of "annoyingly impossible."
If you're looking for cool, expensive Christmas presents to buy for the "annoyingly impossible to shop for" auto enthusiast in your life, here are some holiday gift ideas.
TIDAL Royale Home Audio System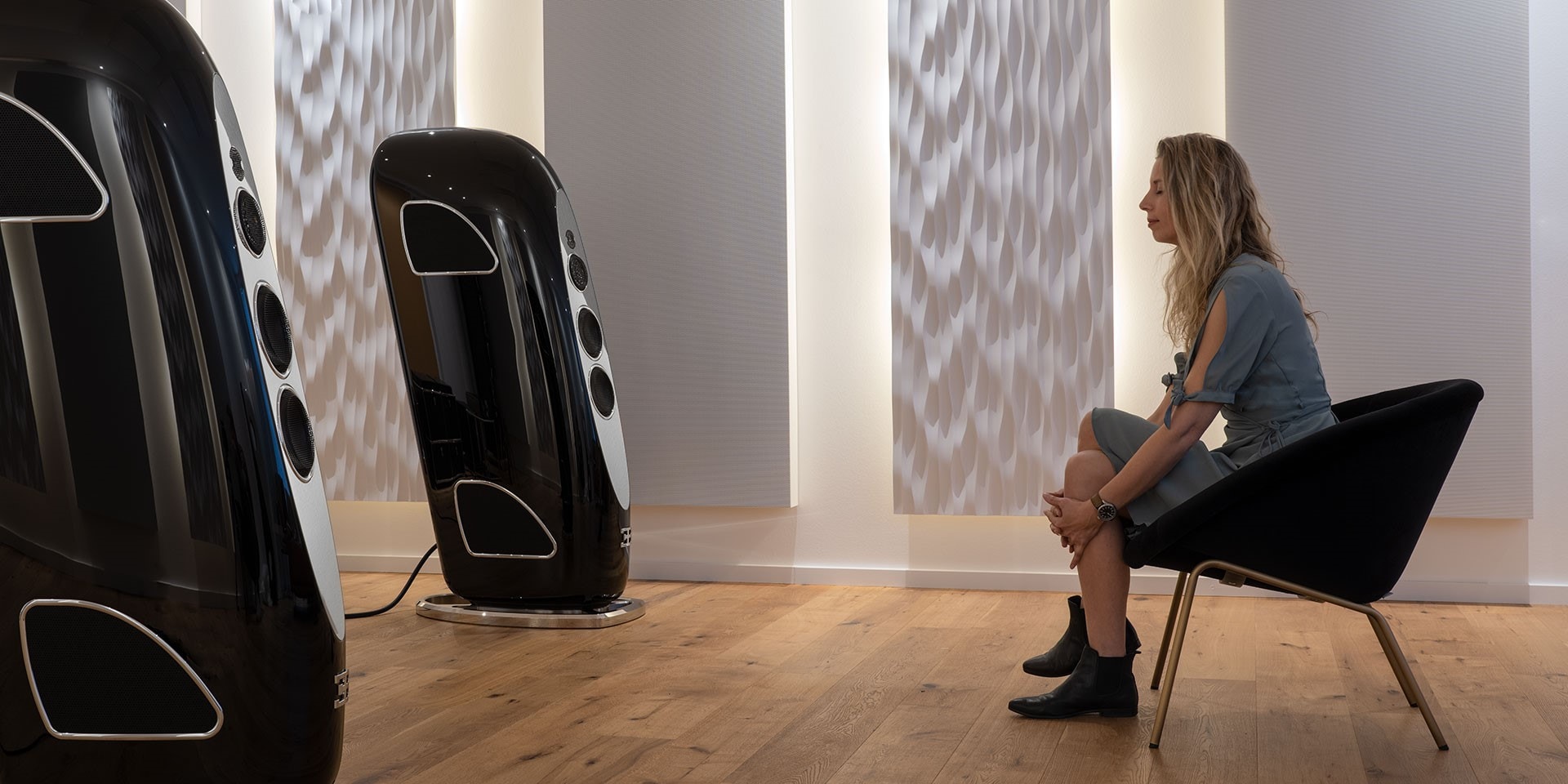 Recognized as "the Bugatti of home sound systems," the TIDAL Royale is a one-of-a-kind setup that every audiophile should have on their Christmas wishlist.
Each part of the Royale was thoughtfully crafted to produce the highest fidelity sound, no matter if that's from an authentic 45 White Album or a streaming podcast. A technical powerhouse, the Royale Series is certainly one of the most advanced audio cabinets ever designed. It features an analog 4-way hybrid-active multichannel amplifier that's the soundwave equivalent to silk. Diaphragms and woofers are comprised of diamond and ceramic metal to enhance overall sound quality on all frequencies. Lossless volume controls are truly lossless, too.
It also looks classy thanks to a 3D-shaped dual-shell cabinet that's made of TIDAL's proprietary TIRALIT material. You can order the Royale in a variety of colors and finishes, all of which match up with a Bugatti model. Visit tidal-audio.com for additional info.
Italia Helmet Pendant Light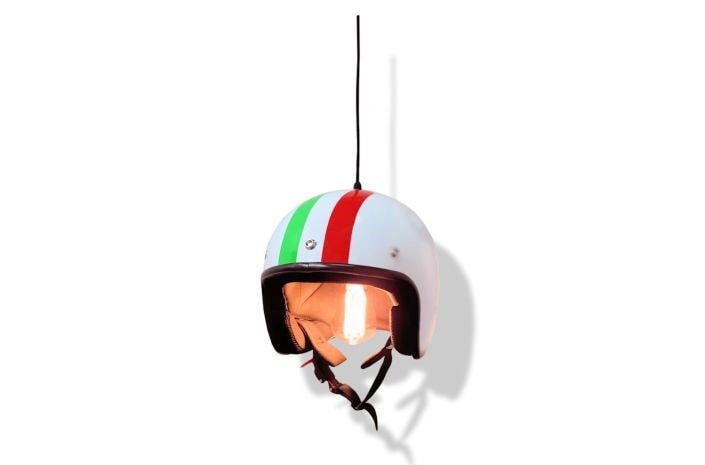 When practical and whimsical meet, it looks something like this weird light fixture. The Italia helmet pendant light, inspired by the 1960's British punk rock scene, is 100% handcrafted by a talented designer in England. It also comes with a 25-year guarantee, which is a cool Christmas present in and of itself.
Check it out here.
Driving Loafers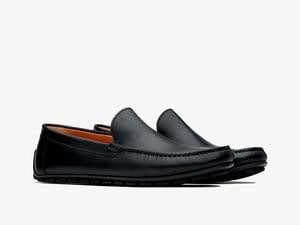 Who says you need
shoes
to drive a car? Nah. Slippers are where it's at. The trend of 2022 is sure to be driving loafers, like these from Wolf and Shepherd. Priced at just under $200, Gunner Driver loafers are hand crafted and made of suede (or calfskin) and premium Italian leather. Inner soles are made of memory foam to provide the highest level of comfort for an entire pedal-heavy day.
Orders can be placed directly from wolfandshepherd.com.
Buagatti Pool Table
This isn't your typical dive-bar pool table. With the exception of its dimensions, Bugatti's IXO Pool Table is 100% unique, making it a perfect addition to any "mancave."
How unique? You can order the Bugatti billiard table with a servo-driven gyroscopic sensor that automatically levels the table. The legs individually compensate for any movement—for instance, if you're taking the Yacht out to Miami Beach and want to play a game of 8 Ball on the open sea – without any lag or additional vibration. It's seamless.
It looks like a Bugatti, too, thanks to its carbon-fiber finish, titanium frame, leather ball pockets, and special Bugatti emblems pinned to its sides.
Only 30 of these luxury billiard tables are to be created, and the price tag makes this one of the most expensive Christmas gifts on this list. But if you'd like to order the IXO Pool Table and its numerous Bugatti accessories, speak with your official Bugatti dealer.
Driving Sunglasses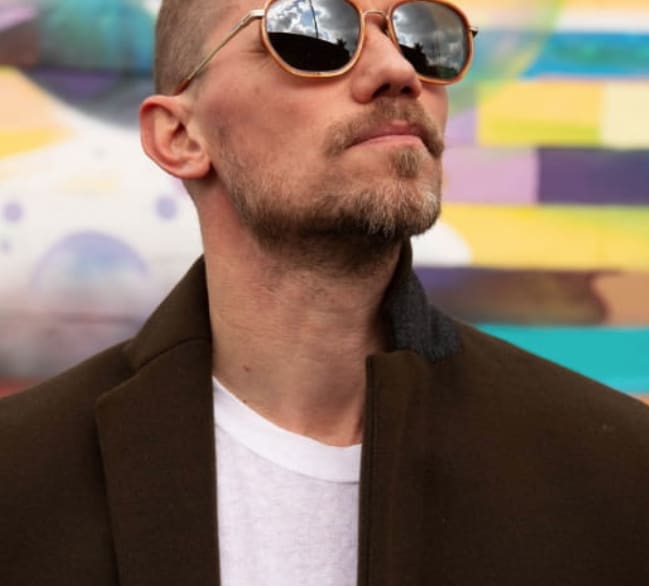 Who couldn't use a nice pair of sunglasses for Christmas in Miami? (It's the sunshine state, after all.) You have tons of choices, but some of our personal favorites are Serengeti sunglasses for men and women. They deliver on the luxury look and feel we expect at Braman Bugatti. Lenses are anti-scratch and most come polarized with spectral control to enhance vision at night. Plus, they're all made in Italy, so you know they're quality.
Orders can be placed here.
Engine Block Coffee Table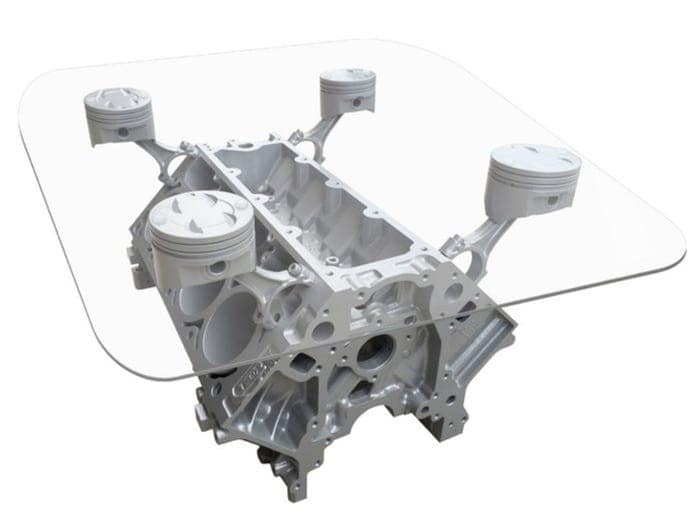 Bring the garage into the living room with this unique coffee table. Made of an authentic cast iron engine block, the base of this table can be ordered in standard metallic silver, chrome, or any number of other custom colors. Everything's finished off with a tempered piece of glass, for that luxurious look. It really does make for a cool gift for car guys and gals.
Orders can be made here.
Volkner Mobil Performance S RV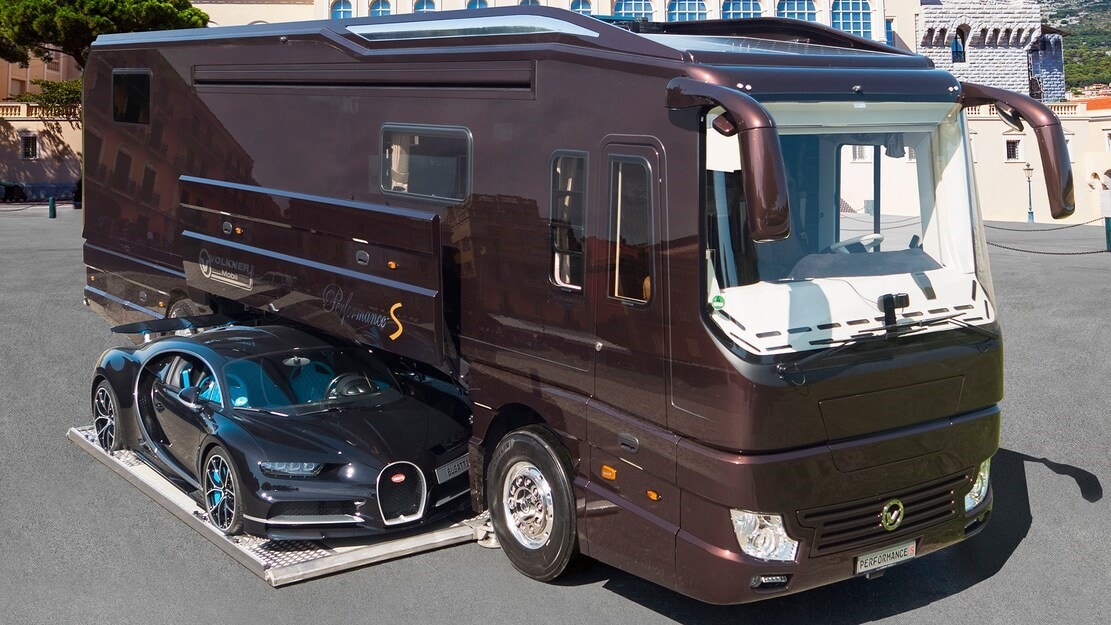 What's better than getting a
Bugatti Chiron
as a gift? How about a luxurious
70-foot RV
with a Chiron stored
underneath
? That's what you can have if you order this ludicrously luxurious motorhome as a Christmas gift. Not only does it include a "ground floor" garage for that Chiron, but it also deserves its "landyacht" status thanks to a slew of unique, high-end features. Those features aren't for the faint of heart, either; they include millions of dollars' worth of five-star accommodations, like a custom Burmester audio system ($300,000+), a full industrial-grade kitchen, a rain shower with a "starry roof," a rooftop solar system, multi-zone interior heating, and heated floors.
How much is it? Oh, about $8 million, give or take. If you want to win the award for buying the most expensive holiday gift ever, this might do it. Visit the German manufacturer's site here for more details.
Extravagant Stocking Stuffer Gifts
Need some expensive stocking stuffer ideas for Christmas? Check out the
Bugatti Lifestyle Collection
for smaller gifts that Santa can hand deliver on Christmas Eve. Here are some of our favorites:
VIITA Bugatti Smartwatch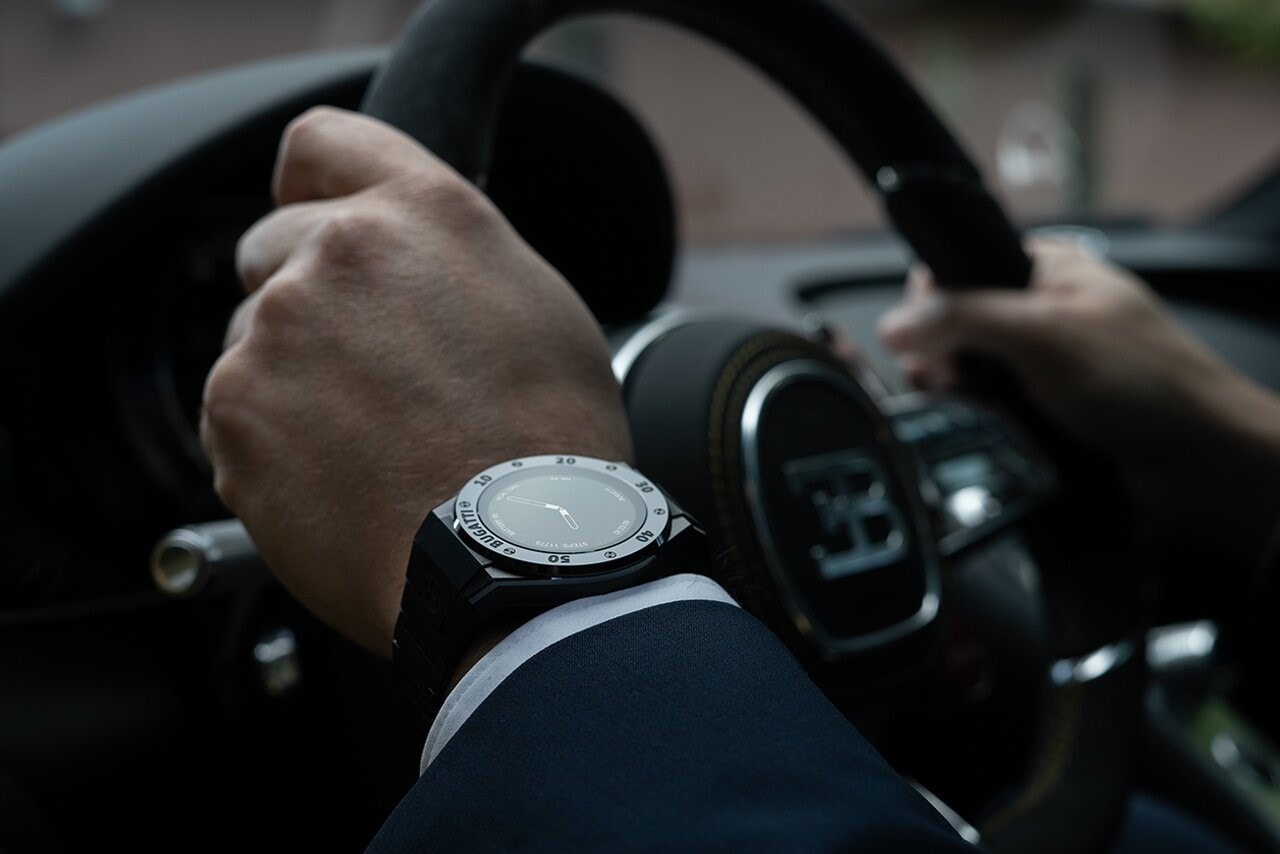 Like Bugatti hyper sports cars, VIITA watches are unmatched in craftsmanship.
Elegant yet modern, these are among the most technically sophisticated smartwatches in existence. They're water-resistant down to 100 meters, are made up of more than 1,000 individual parts, have a battery life of about 14 days, and include a 390x390 pixel LED touchscreen that's scratchproof. Not only that, but VIITA watches accurately track just about any type of health data across over 90 sports or activities. This data includes blood oxygen level, speed, acceleration, heart rate, biological age, stress level, and cardiovascular recovery time, among many others.
Perhaps best of all, every VIITA watch is completely personalized to and for its wearer. When placing an order, you have numerous options, some of which include custom-tailored rubber wrist straps for top-tier comfort, bespoke titanium bands for increased durability, and unique bezels for added style.
Bugatti Automobiles Cufflinks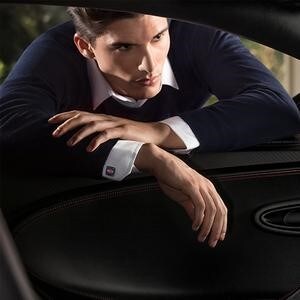 Pump up your beau's wardrobe with these highly desirable Bugatti cufflinks. They're crafted to mirror the aesthetic beauty of the best super cars in the world and are just as durable, which is thanks to a resilient epoxy resin coating.
Bugatti cufflinks are surprisingly affordable, too, with prices starting at around $60 (handsome male model not included). Contact your Bugatti dealer for more deets.
GilletteLabs Heated Razor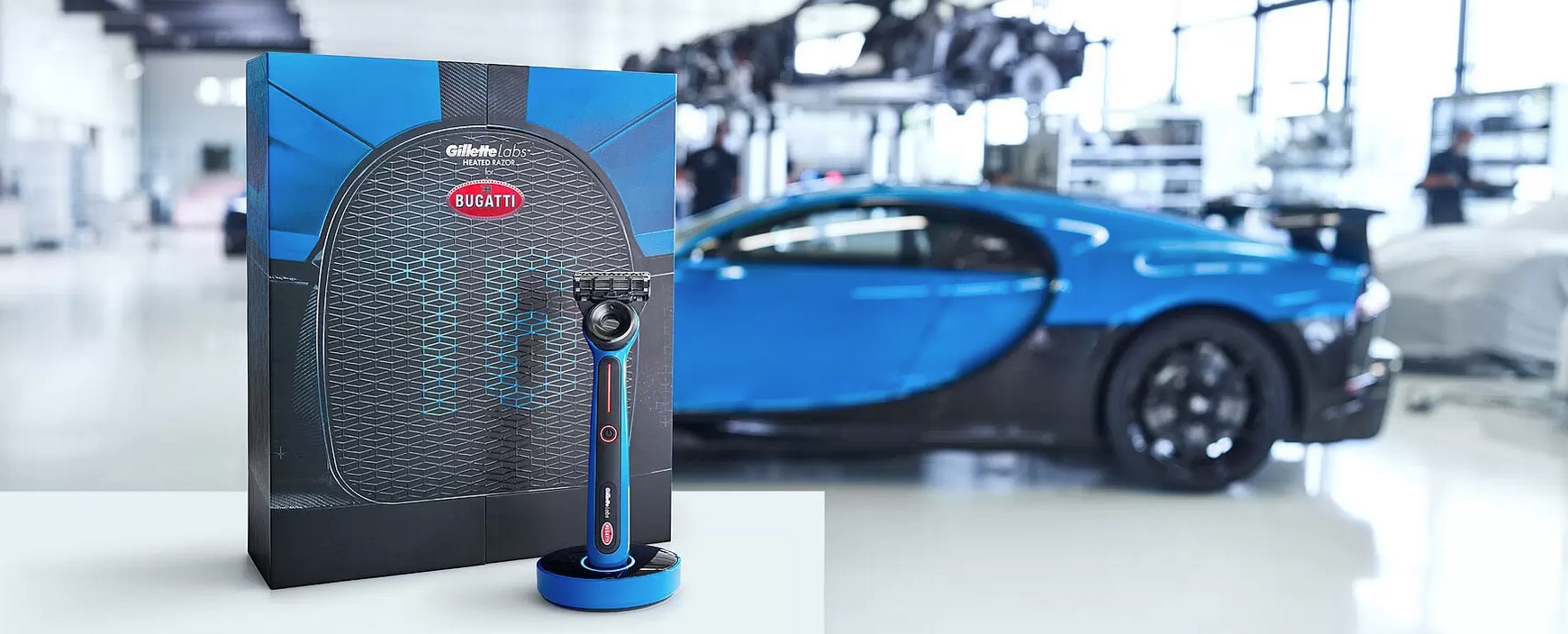 Your partner should look their best, even if they're just schlubbing it at home. At least that's what Gillette's premium division, GilletteLabs, thinks. With their Special Edition Heated Razor, your partner gets more than just a close shave – they receive an instantaneous blast of warmth to soothe their rugged cheek. It'll be the most luxurious shave they'll ever experience at home, period.
Every GilletteLabs Special Edition Heated Razor includes a magnetic wireless charging station, two refill blades, a custom cleaning cloth, and a Smart plug. Of course, the box also includes the razor itself, which is made of an aluminum-zinc material that mimics the lightweight anodized titanium body of the Chiron Pur Sport. It's Bugatti in a box, but for faces.
If you'd like to learn more about buying a Bugatti watch or any other Bugatti accessory as an expensive Xmas gift, contact your nearest Bugatti dealer. For those in Miami, speak with our Braman Bugatti sales team at (786) 577-5216 to place an order or get a quote.